Freelance Brand Graphic Designer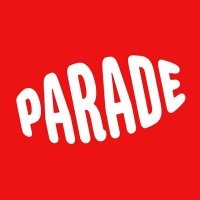 Parade
Design
New York, NY, USA
Posted on Wednesday, March 16, 2022
This role is a freelance to permanent position based in the NYC area, going into the office 2-3x a week.
Parade is seeking a freelance Brand Graphic Designer to join our team. The ideal candidate is motivated, organized and able to execute creatively with attention to detail in a fast-paced environment. They will be able to work quickly without compromising the quality of work. This person will collaborate on consistent brand vision throughout online ecommerce creative, emails, out of home, events, product packaging, and print & digital advertising. Candidates must have a portfolio with proven ability in brand design that spans on both digital and print platforms.
What You'll Do:
Lead evergreen and launch specific brand touch points including emails, digital paid ads, printed collateral, events, organic social, out of home, merch design, packaging, and more.

Collaborate with team on brand adherence & evolution

Collaborate on creative concepting, pulling references, and inspiring junior team members

Communicate timelines, specs and needs effectively to ensure timely delivery of assets

Ability to work independently, balanced with strong collaboration skills

Ability to edit and comp photos and videos used across site, social, and email
What You'll Bring:
1+ years of experience as a graphic designer in brand

Basic understanding of responsive, UX/UI design

Online portfolio that features a strong mix of design mediums

Proficient in Adobe InDesign, Photoshop, Illustrator, and Figma

Strong written and verbal communication skills

Motion experience; a plus, but not a requirement

Illustration skills; a big plus, but not a requirement

Highly creative with a sharp eye for detail

Strong organizational skills and the ability to prioritize work and maintain an efficient workflow in a fast paced environment
Full-Time Benefits + Perks
Medical, dental, and vision insurance (100% Employer Contribution on Lowest Plan)
Equity package
Paid time off including 15 PTO Days, 5 Sick/Personal Days, and Quarterly Company-wide Wellness Days
Commuter benefits
Employee allowance on Parade products
Friends & Family discounts on Parade products
What We Value
We Play to Win 🏆 : We compete to win the race. We are here to make Parade the embodiment of excellence and we do that by becoming the best in the world at what we do.
We Move Like Water 🌊 : We're flexible, fast, energized, and bring a blank slate approach to work every day.
We're Box Packers 📦 : We like being in the trenches and getting our hands dirty to make her experience with Parade great. We put in the hours because we know that's what drives results.
We're Aligned & Collaborative 💚 : We strive to create alignment and we love to collaborate with one another through creating structure.
We Spark Magic & Have Fun 🌟 : We're optimistic and creative people. We love fun and we embrace the ride.