Controller - Remote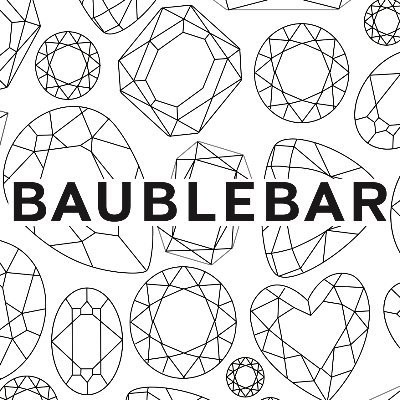 BaubleBar
Accounting & Finance
New York, NY, USA
Posted on Thursday, March 23, 2023
WHO WE ARE:
Founded in 2011 by Amy Jain and Daniella Yacobovsky Fiala, BaubleBar has quickly become an industry leader in the accessories space. Taking their motto of "Embellish Every Day" quite literally, the brand has consistently aimed and succeeded at ensuring every customer can express themselves with ease.
While the company got its start creating fashion jewelry, they knew that their cheerful and unique vision could go so much further. Since then, BaubleBar's assortment has expanded to include fine jewelry, hair and tech accessories, as well as home décor.
In addition, BaubleBar has launched major partnerships with some of the most recognizable brands in the world, including Disney, the NBA, and the NFL.
The brand is available on BaubleBar.com and in over 300 premier retailers globally, including Nordstrom, Bloomingdale's, Neiman Marcus, ULTA, Harvey Nichols, and Revolve. BaubleBar's exclusive line at Target, SUGARFIX by BaubleBar, is found at every Target location across the U.S.
WHAT WE ARE LOOKING FOR:
We are seeking a Controller who can bring strong analytical, organizational, and problem-solving skills to the BaubleBar team. The ideal candidate will have in-depth knowledge of Accounting policies and procedures and US GAAP. This person will lead and manage all accounting functions. You will have the opportunity to work closely with the Co-Founders and other internal stakeholders to ensure the accuracy of the Company's reported financial results. This will be a "hands-on" role with an opportunity to make a significant impact on a rapidly growing company. Being a self-starter who enjoys working in a challenging and fast-paced environment will allow you to thrive in this role.
WHAT WE WANT YOU TO DO:
You will be responsible for leading the Company's internal Accounting team
Lead and manage the month-end financial statement close process in accordance with US GAAP, including preparation and review of journal entries and generation of financial reporting package with detailed analysis
Manage banking and treasury function
Oversee and direct the Accounts Payable function
Oversee and direct the Accounts Receivable function
Oversee all aspects of tax compliance including sales tax, federal and state income taxes, franchise tax, etc., with assistance from external accounting partners
Lead external audit process and issuance of GAAP financial statements
Develop, document, and enforce internal accounting controls, policies and procedures
Identify opportunities for process improvement
Provide guidance on accounting treatment for new business activities as they arise; stay up to date with accounting policy changes and ensure compliance
Position will be remote (residing anywhere in the United States and authorized to work in the U.S.)
WHAT WE WANT TO SEE:
10+ years of Accounting experience, with deep knowledge of Ecommerce, Wholesale and Licensing. Inventory accounting experience required.
CPA certification
Advanced experience with Microsoft Excel and NetSuite
Strong understanding of US GAAP as it relates to areas of revenue recognition, fixed assets, inventory accounting, cost accounting, payroll, tax and treasury
Experience building and leading high performing teams
Highly organized, detail-oriented individual with strong sense of ownership
Self-starter who can manage multiple competing business priorities
Strategic, analytical, and agile thinker with problem-solving skills
Ability to comprehend big-picture and also pay close attention to details
Clear and effective communication skills, both written and verbal
Ability to make informed decisions or recommendations in a fast-paced environment
Proactive and collaborative approach; you love working with people and people love working with you