Integration Consultant | Consultant en Intégration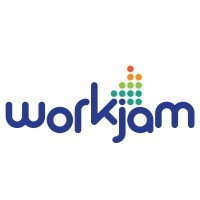 WorkJam
Boston, MA, USA · Dallas, TX, USA · Austin, TX, USA · Alpharetta, GA, USA · Gaithersburg, MD, USA · San Diego, CA, USA
Posted on Friday, May 26, 2023
WorkJam's mission? To provide the best Digital Workplace for frontline and hourly workers. Through our industry-leading Digital Frontline Workplace platform, we are positively impacting the lives of millions of frontline employees worldwide, enabling them to achieve breakthrough productivity levels at companies of all sizes. We're proud of our dedicated teams who are driven to make a difference in the world. Join our team today and bring your innovative ideas, passion, and commitment to excellence to make an impact on our products and the new markets we create!
WorkJam is a high growth global organisation with operations in North America, Europe, and Australia with our head office based in Montreal. Learn more about WorkJam at WorkJam.com!
Your role as an Integration Consultant
We are looking for an Integration Consultant located in the West Coast timezone. This is a remote role.
The Integration consultant performs the critical role of helping WorkJam Customers (internal and external) realize their expectations in functionality & value within the Platform by integrating external and internal data into the system. The consultant will also assist in building ad-hoc and standardized integrations or data flows within WorkJam Composer.
What you'll be doing:
Become an expert on the capabilities of the WorkJam integration software and apply this knowledge on the job within a variety of industries.
Work directly with the customer's project team to understand their business needs and translate those business needs into a systems configuration specification providing clients with a clear picture of how the software will solve their business needs.
Work with WorkJam Technology partners and implementation partners.
Possess excellent consultative and communication skills with the ability to identify opportunities for critical process improvement that leverage our standard processes.
Provide WorkJam consulting expertise utilizing industry experience, business analysis, best practices and a pragmatic mindset to facilitate clients most complex requirements.
Create and enhance numerous test scripts to handle changes in the software.
Provide pre-and post-production deployment support end to end.
Important competencies:
Analytical : Interpret information from various sources and decide the best way to move forward on an integration. Ability to figure out how changes may affect the project.
Communication : Ability to explain issues in a way that customers will understand with a focus on resolving their problems and balancing the customer needs with what is best for WorkJam.
Creativity: Find innovative solutions to customer issues and an ability to "think outside the box" is important.
Inspire: With their analytical/communication/creativity skills, effectively communicate possibilities with Sales, Services, Development and Partners.
Process Oriented : Detail oriented in the documentation and build of an integration.
What we're looking for:
3-5 years experience in a similar role.
Strong knowledge of integration principles and consultancy skills to be able to translate business to IT requirements.
Hands-on experience in integration of WFM, HCM, ERP, Boomi.
Tray.io is a plus.
In-depth technical, functional, and architectural expertise in integrating applications using different technologies such as but not limited to; REST, SOAP, JavaScript, HTML, SQL amongst others.
Strong SSO knowledge leveraging SAML2.0, Azure Active directory a plus.
Solid middleware knowledge and web service skills.
Good understanding of REST API and Web Services.
Extensive experience with integrating 3rd party applications using Rest based services.
Used Postman & SOAPUI for rest service testing.
Proven experience with full life cycle Integration implementation or rollout projects.
Demonstrated experience with deliverables planning, client-facing roles, and high pace environments.
Knowledge of Zapier, Talend, MuleSoft, SalesForce.
Excellent customer service skills.
Must be a self-starter and effectively work under limited supervision.
Strong interpersonal, communication (verbal and written), and presentation skills.
University or college degree.
Ability to travel up to 25% in EMEA and meet with NA team from time to time.
What we offer:
Competitive salary and benefits package
4 weeks' vacation
Contribution to your retirement/pension plan
A flexible and remote/hybrid work environment
Work with the latest technology
A dynamic and inclusive culture
A supportive team that will encourage your professional growth and development
WorkJam
La mission de WorkJam? Fournir la meilleure plateforme numérique aux travailleur(se)s horaires et de première ligne. Grâce à notre plateforme numérique à la fine pointe de l'industrie, nous créons un impact positif dans la vie de millions d'employé(e)s de première ligne dans le monde, leur permettant d'atteindre des niveaux de productivité révolutionnaires dans des entreprises de toutes tailles. Nous sommes fiers de nos équipes dévouées qui sont déterminées à faire une différence dans le monde. Joignez notre équipe aujourd'hui et apportez vos idées innovantes, votre passion et votre engagement envers l'excellence pour influencer nos produits et les nouveaux marchés que nous créons!
WorkJam est une compagnie internationale en pleine croissance avec des opérations en Amérique du Nord, en Europe et en Australie et dont le siège social est à Montréal. Pour en savoir plus sur WorkJam, visitez WorkJam.com.
Votre rôle en tant que consultant en intégration
Nous recherchons un consultant en intégration situé dans le côte ouest. Il s'agit d'un rôle à distance.
Le consultant en intégration joue le rôle essentiel d'aider les clients WorkJam (internes et externes) à réaliser leurs attentes en matière de fonctionnalité et de valeur au sein de la plate-forme en intégrant des données externes et internes dans le système. Le consultant aidera également à créer des intégrations ad hoc et standardisées ou des flux de données au sein de WorkJam Composer.
Ce que vous ferez :
Devenez un expert des capacités du logiciel d'intégration WorkJam et appliquez ces connaissances au travail dans une variété d'industries.
Travailler directement avec l'équipe de projet du client pour comprendre ses besoins commerciaux et traduire ces besoins commerciaux en une spécification de configuration des systèmes fournissant aux clients une image claire de la manière dont le logiciel répondra à leurs besoins commerciaux.
Travailler avec les partenaires de WorkJam Technology et les partenaires de mise en œuvre.
Posséder d'excellentes compétences en matière de consultation et de communication avec la capacité d'identifier les opportunités d'amélioration des processus critiques qui tirent parti de nos processus standard.
Fournir une expertise de conseil à WorkJam en utilisant l'expérience de l'industrie, l'analyse commerciale, les meilleures pratiques et un état d'esprit pragmatique pour répondre aux exigences les plus complexes des clients.
Créer et améliorer de nombreux scripts de test pour gérer les changements dans le logiciel.
Fournir un support de déploiement pré et post-production du début à la fin.

Compétences importantes :
Analytique : Interpréter les informations provenant de diverses sources et décider de la meilleure façon d'avancer sur une intégration. Capacité à comprendre comment les changements peuvent affecter le projet.
Communication : Capacité à expliquer les problèmes d'une manière que les clients comprendront en mettant l'accent sur la résolution de leurs problèmes et en équilibrant les besoins des clients avec ce qui est le mieux pour WorkJam.
Créativité : Trouver des solutions innovantes aux problèmes des clients et une capacité à penser de façon originale.
Inspirer : grâce à leurs compétences analytiques/communication/créativité, communiquer efficacement les possibilités avec les ventes, les services, le développement et les partenaires.
Orienté sur les processus : orienté vers les détails dans la documentation et la construction d'une intégration.
Ce que nous recherchons:
3 à 5 ans d'expérience dans un rôle similaire.
Solide connaissance des principes d'intégration et des compétences de conseil pour être en mesure de traduire les besoins d'affaires en besoins informatiques.
Expérience pratique dans l'intégration de WFM, HCM, ERP, Boomi.
Tray.io est un atout.
Expertise technique, fonctionnelle et architecturale approfondie dans l'intégration d'applications utilisant différentes technologies telles que, mais sans s'y limiter ; REST, SOAP, JavaScript, HTML, SQL entre autres.
Solide connaissance SSO tirant parti de SAML2.0, Azure Active Directory un atout.
Solides connaissances en middleware et compétences en services Web.
Bonne compréhension de l'API REST et des services Web.
Bonne expérience dans l'intégration d'applications tierces à l'aide de services basés sur Rest.
Expérience avec Postman et SOAPUI pour les tests de service de repos.
Expérience avérée dans la mise en œuvre ou le déploiement de projets d'intégration du cycle de vie complet.
Expérience démontrée dans la planification des livrables, les rôles en contact avec le client et les environnements à rythme rapide.
Connaissance de Zapier, Talend, MuleSoft, SalesForce.
Excellentes compétences en service à la clientèle.
Doit être autonome et travailler efficacement sous une supervision limitée.
Solides compétences interpersonnelles, de communication (verbale et écrite) et de présentation.
Diplôme universitaire ou collégial.
Capacité à voyager jusqu'à 25% dans la région EMEA et à rencontrer l'équipe NA de temps en temps.
Ce que nous offrons:
Salaire et avantages sociaux compétitifs
4 semaines de vacances
Contribution à votre régime de retraite/pension
Un environnement de travail flexible et à distance/hybride
Travaillez avec les technologies les plus récentes
Une culture dynamique et inclusive
Une équipe solidaire qui encouragera votre croissance et votre développement professionnel