Cloud Operations Specialist | Spécialiste des Opérations Cloud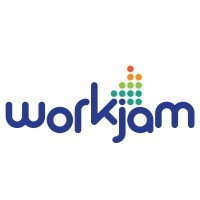 WorkJam
Operations
Montreal, QC, Canada
Posted on Thursday, May 11, 2023
WorkJam's mission? To provide the best Digital Workplace for frontline and hourly workers. Through our industry-leading Digital Frontline Workplace platform, we are positively impacting the lives of millions of frontline employees worldwide, enabling them to achieve breakthrough productivity levels at companies of all sizes. We're proud of our dedicated teams who are driven to make a difference in the world. Join our team today and bring your innovative ideas, passion, and commitment to excellence to make an impact on our products and the new markets we create!
WorkJam is a high growth global organisation with operations in North America, Europe, and Australia with our head office based in Montreal. Learn more about WorkJam at WorkJam.com!
Your role as a Cloud Operations Specialist
We are seeking a Cloud Operations Specialist to join our team supporting the WorkJam global SaaS product. In the role, you will work to ensure the cloud infrastructure is running properly, efficiently, and securely. As a SaaS provider to one of the leading frontline digital workplace products, the WorkJam platform must be available and able to scale with our customers' growing demands. In addition to ensuring the infrastructure is running properly, this position involves scripting and automating new deployments for these resources within GCP to support application updates, disaster recovery, and new customer onboardings.
Aside from your technical skills, you're a leader that's passionate about SRE / DevOps, enjoy coaching others and spreading the culture. As a Cloud Operations Specialist, you will mentor other team members and collaborate with cross-functional teams across WorkJam to plan for and maintain a cost effective, high performing, highly available and scalable cloud infrastructure. This is a unique opportunity to work with leading-edge technologies in a fast-paced environment.
What you will be doing:
Administration of the Google Cloud Platform.
Lead the design, implementation, and maintenance of cloud-based solutions using Google Cloud technologies, including but not limited to Google Kubernetes Engine, Google Compute Engine, and Google Cloud Storage.
Use Terraform to create and update GCP resources and ensure version control of infrastructure.
Work closely with Developers, DevOps, and DBA teams to ensure that cloud solutions are optimally integrated into our overall workflows and processes.
Ensure backup and disaster recovery of all GCP resources.
Ensure maintenance, documentation, and access controls to the servers, applications, and tools are in accordance with our SOC2 certification.
Be part of the cloud operations emergency support team as required.
Participate in problem management including root cause analysis and remediation.
Assist with annual penetration tests conducted by third parties.
Develop and maintain monitoring and alerting systems to manage the health, cost, and performance of our network, storage, OS compute, services & applications using tools such as Prometheus, Grafana, Sumo Logic & more.
Proactive system analysis, tuning and optimization.
Support the Cloud Architect in the development of the architectural direction and governing policies.
What we're looking for:
Bachelor's degree in computer science, Computer Engineering, or a related field.
5+ years of experience in cloud infrastructure development and implementation.
Expert-level knowledge of Cloud technologies, including Kubernetes Engine, Compute Engine, and Cloud Storage. GCP specifics are an asset.
Experience with DevOps tools and processes, including CI/CD pipelines.
Experience with Terraform and infrastructure as code (IaC) principles.
Experience with cloud cost optimization strategies and tools.
Solid understanding of TCP/IP network communications and VPNs.
Familiarity with SQL and NoSQL databases and administration.
Administrating Linux Servers and Operating Systems.
Experience with scripting languages such as Python, Bash, and Golang.
Experience with managing, operating, and monitoring backup systems.
Familiarity with fundamental networking/distributed computing environment concepts; can configure NFS, key-based SSH; DNS; familiar with basic networking concepts: switching, routing, OSI network layers, firewalls, load-balancing at various layers, SMTP, HTTP, SSL, SSH, LDAP.
A solid understanding of a UNIX-based operating system; understand paging and swapping, inter-process communication, devices and what device drivers do, file system concepts (LVM, clustering, logical partitions).
Customer centric and realize the value of providing excellent customer service.
Strong written and oral communications skills and the ability to communicate with all levels of users/management.
Strong organization and interpersonal skills with excellent attention to details.
Ability to understand & apply new technologies with a natural desire to learn and improve.
Ability to work independently and within a team on simultaneous tasks within a challenging fast paced customer-oriented environment.
What we offer:
Competitive salary and benefits package
4 weeks' vacation
Contribution to your retirement/pension plan
A flexible and remote/hybrid work environment
Work with the latest technology
A dynamic and inclusive culture
A supportive team that will encourage your professional growth and development.
WorkJam
La mission de WorkJam? Fournir la meilleure plateforme numérique aux travailleur(se)s horaires et de première ligne. Grâce à notre plateforme numérique à la fine pointe de l'industrie, nous créons un impact positif dans la vie de millions d'employé(e)s de première ligne dans le monde, leur permettant d'atteindre des niveaux de productivité révolutionnaires dans des entreprises de toutes tailles. Nous sommes fiers de nos équipes dévouées qui sont déterminées à faire une différence dans le monde. Joignez notre équipe aujourd'hui et apportez vos idées innovantes, votre passion et votre engagement envers l'excellence pour influencer nos produits et les nouveaux marchés que nous créons!
WorkJam est une compagnie internationale en pleine croissance avec des opérations en Amérique du Nord, en Europe et en Australie et dont le siège social est à Montréal. Pour en savoir plus sur WorkJam, visitez WorkJam.com.
Votre rôle en tant que spécialiste des opérations cloud
Nous recherchons un spécialiste des opérations cloud pour rejoindre notre équipe prenant en charge le produit SaaS mondial WorkJam. Dans ce rôle, vous êtes responsable d'assurer que l'infrastructure cloud fonctionne correctement, efficacement et en toute sécurité. En tant que fournisseur SaaS de l'un des principaux produits de travail numérique de première ligne, la plate-forme WorkJam doit être disponible et capable de s'adapter aux demandes croissantes de nos clients. En plus de s'assurer que l'infrastructure fonctionne correctement, ce poste implique la création de scripts et l'automatisation de nouveaux déploiements pour ces ressources au sein de GCP afin de prendre en charge les mises à jour des applications, la reprise après sinistre et l'intégration de nouveaux clients.
En plus de vos compétences techniques, vous êtes un leader passionné par SRE / DevOps, aimez coacher les autres et diffuser la culture. En tant que spécialiste des opérations cloud, vous encadrerez d'autres membres de l'équipe et collaborerez avec des équipes interfonctionnelles de WorkJam pour planifier et maintenir une infrastructure cloud rentable, performante, hautement disponible et évolutive. Il s'agit d'une occasion unique de travailler avec des technologies de pointe dans un environnement en évolution rapide.
Ce que vous ferez :
Administration de la plate-forme Google Cloud.
Diriger la conception, la mise en œuvre et la maintenance de solutions basées sur le cloud à l'aide des technologies Google Cloud, y compris, mais sans s'y limiter, Google Kubernetes Engine, Google Compute Engine et Google Cloud Storage.
Utilisez Terraform pour créer et mettre à jour les ressources GCP et assurer le contrôle des versions de l'infrastructure.
Travailler en étroite collaboration avec les équipes de développeurs, DevOps et DBA pour s'assurer que les solutions cloud sont intégrées de manière optimale dans nos flux de travail et processus globaux.
Assurer la sauvegarde et la reprise après sinistre de toutes les ressources GCP.
S'assurer que la maintenance, la documentation et les contrôles d'accès aux serveurs, applications et outils sont conformes à notre certification SOC2.
Faire partie de l'équipe de soutien d'urgence des opérations infonuagiques, au besoin.
Participer à la gestion des problèmes, y compris l'analyse des causes profondes et la résolution.
Participer aux tests d'intrusion annuels effectués par des tiers.
Développer et maintenir des systèmes de surveillance et d'alerte pour gérer la santé, le coût et les performances de notre réseau, de notre stockage, du calcul du système d'exploitation, des services et des applications à l'aide d'outils tels que Prometheus, Grafana, Sumo Logic, etc.
Analyse, réglage et optimisation proactifs du système.
Soutenir l'Architecte Cloud dans le développement de la direction architecturale et des politiques de gouvernance.
Ce que nous recherchons:
Baccalauréat en informatique, en génie informatique ou dans un domaine connexe.
5+ années d'expérience dans le développement et la mise en œuvre d'infrastructures infonuagiques.
Connaissance de niveau expert des technologies Cloud, y compris Kubernetes Engine, Compute Engine et Cloud Storage. Les spécificités de GCP sont un atout.
Expérience avec les outils et processus DevOps, y compris les pipelines CI/CD.
Expérience avec Terraform et les principes d'infrastructure en tant que code (IaC).
Expérience des stratégies et des outils d'optimisation des coûts du cloud.
Solide compréhension des communications réseau TCP/IP et des VPN.
Familiarité avec les bases de données et l'administration SQL et NoSQL.
Administration des serveurs Linux et des systèmes d'exploitation.
Expérience avec les langages de script tels que Python, Bash et Golang.
Expérience de la gestion, de l'exploitation et de la surveillance des systèmes de sauvegarde.
Familiarité avec les concepts fondamentaux d'environnement informatique réseau/distribué; peut configurer NFS, SSH basé sur des clés ; DNS ; familiarisé avec les concepts de base des réseaux : commutation, routage, couches réseau OSI, pare-feu, équilibrage de charge à différentes couches, SMTP, HTTP, SSL, SSH, LDAP.
Une solide compréhension d'un système d'exploitation basé sur UNIX; comprendre la pagination et l'échange, la communication inter-processus, les périphériques et ce que font les pilotes de périphériques, les concepts de système de fichiers (LVM, clustering, partitions logiques).
Centré sur le client et réaliser la valeur de fournir un excellent service client.
Solides compétences en communication écrite et orale et capacité à communiquer avec tous les niveaux d'utilisateurs/de direction.
Solides compétences organisationnelles et interpersonnelles avec une excellente attention aux détails.
Capacité à comprendre et à appliquer de nouvelles technologies avec un désir naturel d'apprendre et de s'améliorer.
Capacité à travailler de façon autonome et au sein d'une équipe sur des tâches simultanées dans un environnement stimulant et axé sur le client.
Ce que nous offrons:
Salaire et avantages sociaux compétitifs
4 semaines de vacances
Contribution à votre régime de retraite/pension
Un environnement de travail flexible et à distance/hybride
Travaillez avec les technologies les plus récentes
Une culture dynamique et inclusive
Une équipe solidaire qui encouragera votre croissance et votre développement professionnel