Director, Cloud Operations | Directeur, Opérations Cloud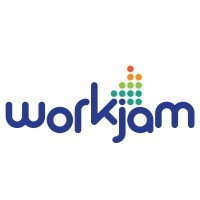 WorkJam
Operations
Montreal, QC, Canada
Posted on Thursday, March 23, 2023
WorkJam's mission? To provide the best Digital Workplace for frontline and hourly workers. Through our industry-leading Digital Frontline Workplace platform, we are positively impacting the lives of millions of frontline employees worldwide, enabling them to achieve breakthrough productivity levels at companies of all sizes. We're proud of our dedicated teams who are driven to make a difference in the world. Join our team today and bring your innovative ideas, passion, and commitment to excellence to make an impact on our products and the new markets we create!
WorkJam is a high growth global organisation with operations in North America, Europe, and Australia with our head office based in Montreal. Learn more about WorkJam at WorkJam.com!
Your role as Director, Cloud Operations
The Director, Cloud Operations is responsible for the design, configuration, implementation, maintenance, and administration of WorkJam's SaaS cloud infrastructure including related tools & processes. This visionary leader posesses the leadership, practical knowledge of technology, and operational skills to manage Cloud Operations of a fast growing software organization. Working closely with the Support, Development, and Cybersecurity teams to identify, recommend, implement and support best-in-class and cost-effective technology solutions.
This role also requires proven competencies at leading and mentoring cloud, DevOps & SRE senior leaders responsible for the performance and reliability of the SaaS platform.
What you will be doing:
Act as a servant leader for your team, balancing multiple important priorities and projects and keeping the team organized, motivated and focused on achieving their goals.
Being the leader for operational management for system availability of WorkJam's 24x7 global cloud systems operations.
Manage 24x7 operational team to support large-scale traffic events, scaling complex architectures and continually improve SLA.
Grow the team by recruiting the best engineers and leveling up existing WorkJam specialists in key Cloud, DevOps and SRE roles.
Identify and encourage areas for growth, education and career development for your team.
Establish, monitor and report on appropriate metrics/KPIs.
Ensure continuous conformity to all contractual, industry and regulatory obligations including but not limited to SOC2 and disaster recovery plans.
Identify opportunities for technology improvements and champion the improvement initiative with responsible groups within the organization.
Cost management for cloud infrastructure and technology services.
What we're looking for:
Bachelor's Degree in Engineering, Information Systems or related technical field.
At least 10+ years of management experience.
10+ years of direct experience with SaaS and mobile delivery operations in an enterprise-scale, geographically distributed environment.
Excellent Leadership and Management skills - must be able to coach and inspire junior and senior team members to efficiently drive short term and long-term deliverables.
Exceptionally well-organized, pragmatic, and transparent.
Excellent communication skills, both oral and written, with the ability to communicate effectively to clients, peers and non-technical management.
Problem solving mentality leveraging internal and/or external resources, conflict resolution, and follow through with partners.
In-depth understanding of information technology and best practices across the industry.
Strong analytical, planning, and organizational skills with an ability to manage competing demands.
Unquestionable personal code of ethics, integrity, diversity and trust.
Deep understanding of system architecture, software design, and experience with large distributed online transactional systems.
Fluent in English, French an asset
What we offer:
Competitive salary and benefits package
4 weeks' vacation
Contribution to your retirement/pension plan
A flexible and remote/hybrid work environment
Work with the latest technology
A dynamic and inclusive culture
A supportive team that will encourage your professional growth and development.
WorkJam
La mission de WorkJam? Fournir la meilleure plateforme numérique aux travailleur(se)s horaires et de première ligne. Grâce à notre plateforme numérique à la fine pointe de l'industrie, nous créons un impact positif dans la vie de millions d'employé(e)s de première ligne dans le monde, leur permettant d'atteindre des niveaux de productivité révolutionnaires dans des entreprises de toutes tailles. Nous sommes fiers de nos équipes dévouées qui sont déterminées à faire une différence dans le monde. Joignez notre équipe aujourd'hui et apportez vos idées innovantes, votre passion et votre engagement envers l'excellence pour influencer nos produits et les nouveaux marchés que nous créons!
WorkJam est une compagnie internationale en pleine croissance avec des opérations en Amérique du Nord, en Europe et en Australie et dont le siège social est à Montréal. Pour en savoir plus sur WorkJam, visitez WorkJam.com.
Votre rôle en tant que directeur, opérations cloud
Le directeur des opérations cloud est responsable de la conception, de la configuration, de la mise en œuvre, de la maintenance et de l'administration de l'infrastructure cloud SaaS de WorkJam, y compris les outils et processus connexes. Ce leader visionnaire possède le leadership, la connaissance pratique de la technologie et les compétences opérationnelles pour gérer les opérations cloud d'une organisation logicielle en croissance rapide. Travailler en étroite collaboration avec les équipes de support, de développement et de cybersécurité pour identifier, recommander, mettre en œuvre et prendre en charge les meilleures solutions technologiques rentables.
Ce rôle nécessite également des compétences éprouvées pour diriger et encadrer les dirigeants cloud, DevOps et SRE responsables de la performance et de la fiabilité de la plate-forme SaaS.
Ce que vous ferez :
Agir en tant que leader au service de votre équipe, en équilibrant plusieurs priorités et projets importants et en gardant l'équipe organisée, motivée et concentrée sur la réalisation de ses objectifs.
Être le leader de la gestion opérationnelle de la disponibilité du système des opérations mondiales des systèmes cloud de WorkJam 24h/24 et 7j/7.
Gérer une équipe opérationnelle 24 heures sur 24, 7 jours sur 7 pour prendre en charge les événements de trafic à grande échelle, mettre à l'échelle des architectures complexes et améliorer continuellement le SLA.
Développez l'équipe en recrutant les meilleurs ingénieurs et en mettant à niveau les spécialistes WorkJam existants dans les rôles clés du Cloud, DevOps et SRE.
Identifiez et encouragez les domaines de croissance, d'éducation et de développement de carrière pour votre équipe.
Établir, surveiller et rendre compte des métriques/KPI appropriés.
Assurer la conformité continue à toutes les obligations contractuelles, sectorielles et réglementaires, y compris, mais sans s'y limiter, le SOC2 et les plans de reprise après sinistre.
Identifier les opportunités d'améliorations technologiques et défendre l'initiative d'amélioration auprès des groupes responsables au sein de l'organisation.
Gestion des coûts pour l'infrastructure cloud et les services technologiques.
Ce que nous recherchons:
Baccalauréat en ingénierie, en systèmes d'information ou dans un domaine technique connexe.
Au moins 10 ans d'expérience en gestion.
Plus de 10 ans d'expérience directe avec les opérations SaaS et de livraison mobile dans un environnement à l'échelle de l'entreprise et géographiquement distribué.
Excellentes compétences en leadership et en gestion - doit être capable d'encadrer et d'inspirer les membres juniors et seniors de l'équipe pour conduire efficacement les livrables à court et à long terme.
Exceptionnellement bien organisé, pragmatique et transparent.
Excellentes compétences en communication, tant à l'oral qu'à l'écrit, avec la capacité de communiquer efficacement avec les clients, les pairs et la direction non technique.
Esprit de résolution de problèmes tirant parti des ressources internes et/ou externes, résolution de conflits et suivi avec les partenaires.
Compréhension approfondie des technologies de l'information et des meilleures pratiques dans l'industrie.
Solides compétences analytiques, de planification et d'organisation avec une capacité à gérer des demandes concurrentes.
Code personnel indiscutable d'éthique, d'intégrité, de diversité et de confiance.
Compréhension approfondie de l'architecture système, de la conception de logiciels et expérience des grands systèmes transactionnels en ligne distribués.
Anglais courant, français un atout.
Ce que nous offrons:
Salaire et avantages sociaux compétitifs
4 semaines de vacances
Contribution à votre régime de retraite/pension
Un environnement de travail flexible et à distance/hybride
Travaillez avec les technologies les plus récentes
Une culture dynamique et inclusive
Une équipe solidaire qui encouragera votre croissance et votre développement professionnel