Software Architect | Architecte logiciel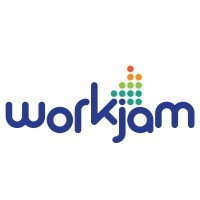 WorkJam
Software Engineering, IT
Montreal, QC, Canada
Posted on Tuesday, December 20, 2022
WorkJam's mission? To provide the best Digital Workplace for frontline and hourly workers. Through our industry-leading Digital Frontline Workplace platform, we are positively impacting the lives of millions of frontline employees worldwide, enabling them to achieve breakthrough productivity levels at companies of all sizes. We're proud of our dedicated teams who are driven to make a difference in the world. Join our team today and bring your innovative ideas, passion, and commitment to excellence to make an impact on our products and the new markets we create!
WorkJam is a high growth global organisation with operations in North America, Europe, and Australia with our head office based in Montreal. Learn more about WorkJam at WorkJam.com!
Your role as a Software Architect
The software architect is a senior member of their development team and acts as a representative of the central architecture group. As such, they are responsible to communicate and align the enterprise architecture vision to their development team. In this role you will help lead the requirements analysis and solution design for your development team. You will also actively participate in the implementation efforts and coach other members of your team.
This position requires consensus-building skills with a proven ability to think strategically in a rapidly evolving environment. This role requires a unique blend of strong technical and business knowledge, solid interpersonal communication skills, along with awareness of technology and industry trends. Understanding of importance value creation for customers and key stakeholders is key in that position. Decisions need to be made to satisfy the customer needs, WJ product, organization's vision, business, culture, value proposition, brand promise, and strategic imperatives.
What you will be doing:
Perform architectural analysis and design and documentation for systems powering our products and services.
Ensure potential architectural risks are assessed, mitigated, and escalated to the appropriate governance bodies in a timely matter.
Design high-quality applications that are highly scalable, reliable, and extensible.
Participate in the development of the solution, contributing code, and reviewing the work of the development team to ensure that it conforms to the target architecture.
Act as a mentor/coach to software developers to enable the individuals and the organization to develop a scalable and stable solution landscape.
Makes expert recommendations and decisions linked to the organization's strategy and financial goals.
Stay up to date on new tools, technologies and techniques relevant to your work.
Conduct proof of concept activities to advance key project areas.
What we're looking for:
Bachelor's degree in Computer Science or equivalent
Minimum 5 years of experience as a software developer/architect
Experience with Java, Spring, SQL, NoSQL, Kubernetes
Experience with microservices, REST APIs, CI/CD, test automation
Experience with Google Cloud Platform is a plus
Experience with event-driven architectures is a plus
Experience with relational data modelling
Experience in an Agile development environment
Self-motivated, organized and accountable
Excellent written and oral communication skills
What we offer:
Competitive salary and benefits package
4 weeks' vacation
Contribution to your retirement/pension plan
A flexible and remote/hybrid work environment
Work with the latest technology
A dynamic and inclusive culture
A supportive team that will encourage your professional growth and development
WorkJam
La mission de WorkJam? Fournir la meilleure platforme numérique aux travailleurs horaires et de première ligne. Grâce à notre plateforme numérique à la fine pointe de l'industrie, nous créons un impact positif dans la vie de millions d'employés de première ligne dans le monde, leur permettant d'atteindre des niveaux de productivité révolutionnaires dans des entreprises de toutes tailles. Nous sommes fiers de nos équipes dévouées qui sont déterminées à faire une différence dans le monde. Joignez notre équipe aujourd'hui et apportez vos idées innovantes, votre passion et votre engagement envers l'excellence pour influencer nos produits et les nouveaux marchés que nous créons!
WorkJam est une compagnie internationale en pleine croissance avec des opérations en Amérique du nord, en Europe et en Australie et dont le siège social est à Montréal. Pour en savoir plus sur WorkJam, visitez WorkJam.com.
Votre rôle en tant qu'Architecte logiciel
L'architecte logiciel est un membre senior de son équipe de développement et agit en tant que représentant du groupe central d'architecture. Ils sont responsables de communiquer et d'aligner la vision de l'architecture d'entreprise à leur équipe de développement. Dans ce rôle, vous aiderez à diriger l'analyse des exigences et la conception de la solution pour votre équipe de développement. Vous participerez également activement aux efforts de mise en œuvre et coacherez les autres membres de votre équipe.
Ce poste nécessite des compétences en matière de recherche de consensus et une capacité éprouvée à penser de manière stratégique dans un environnement en évolution rapide. Ce rôle nécessite un mélange unique de solides connaissances techniques et commerciales, de solides compétences en communication interpersonnelle, ainsi qu'une sensibilisation aux technologies et aux tendances de l'industrie. La compréhension de l'importance de la création de valeur pour les clients et les principales parties prenantes est essentielle dans ce poste. Des décisions doivent être prises pour satisfaire les besoins des clients, le produit WJ, la vision de l'organisation, les activités, la culture, la proposition de valeur, la promesse de la marque et les impératifs stratégiques.
Ce que vous ferez :
Effectuer une analyse architecturale, une conception et une documentation pour les systèmes alimentant nos produits et services.
Veiller à ce que les risques architecturaux potentiels soient évalués, atténués et transmis aux parties prenantes appropriées en temps opportun.
Concever des applications de haute qualité hautement évolutives, fiables et extensibles.
Participer au développement de la solution, contribuer au code et revoir le travail de l'équipe de développement pour s'assurer qu'il est conforme à l'architecture cible.
Agir en tant que mentor/coach auprès des développeurs de logiciels pour permettre aux individus et à l'organisation de développer un paysage de solutions évolutives et stables.
Formuler des recommandations et des décisions d'expert liées à la stratégie et aux objectifs financiers de l'organisation.
Rester à jour sur les nouveaux outils, technologies et techniques pertinents pour votre travail.
Mener des activités de preuve de concept pour faire avancer les domaines clés du projet.

Ce que nous recherchons :
Baccalauréat en informatique ou équivalent
Minimum 5 ans d'expérience en tant que développeur/architecte de logiciels
Expérience avec Java, Spring, SQL, NoSQL, Kubernetes
Expérience avec les microservices, les API REST, CI/CD, l'automatisation des tests
Une expérience avec Google Cloud Platform est un atout
Une expérience des architectures événementielles est un atout
Expérience avec la modélisation de données relationnelles
Expérience dans un environnement de développement Agile
Autonome, organisé et responsable
Excellentes compétences en communication écrite et orale
Ce que nous offrons:
Salaire et avantages sociaux compétitifs
4 semaines de vacances
Contribution à votre régime de retraite/pension
Un environnement de travail flexible et à distance/hybride
Travaillez avec les technologies les plus récentes
Une culture dynamique et inclusive
Une équipe solidaire qui encouragera votre croissance et votre développement professionnels