Senior Developer | Développeur Sénior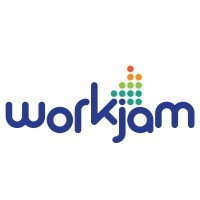 WorkJam
Software Engineering
Montreal, QC, Canada
Posted on Friday, November 25, 2022
WorkJam's mission? To provide the best Digital Workplace for frontline and hourly workers. Through our industry-leading Digital Frontline Workplace platform, we are positively impacting the lives of millions of frontline employees worldwide, enabling them to achieve breakthrough productivity levels at companies of all sizes. We're proud of our dedicated teams who are driven to make a difference in the world. Join our team today and bring your innovative ideas, passion, and commitment to excellence to make an impact on our products and the new markets we create!
WorkJam is a high growth global organisation with operations in North America, Europe, and Australia with our head office based in Montreal. Learn more about WorkJam at WorkJam.com!
Your role as a Senior Developer
What you will be doing:
Develop, test, deploy and maintain scalable tools and services used by developers and QA professionals to develop, test and support Web and Mobile applications
Evaluate 3rd party tools and services and provide recommendations of purchasing vs building
Provide technical guidance and mentorship to team members
Implement best practices as it relates to tooling and integrations
Integrate and support best practices for test automation and performance testing within CI/CD pipelines
Exemplify our standard for quality of application development with elegant, scalable, clean code
Collaborate with a growing team of experienced designers, engineers, project managers and QA professionals
What we're looking for:
BS Computer Science, Software Engineering or related field
Experience programming in at least one of the following languages: Java or JavaScript
Experience with scripting languages such as Bash, Node js, PowerShell, etc
Experience with Docker or other comparable virtual infrastructure
Experience with software test automation frameworks/solutions such as REST assured, Selenium, Appium, Katalon, etc
Knowledge of micro/web service architectures
Knowledge and experience with SCM tools and best practices (GIT, Jenkins, Artifactory, SonarQube, etc)
Knowledge of Continuous Delivery/Continuous Integration processes and concepts
Knowledge of Platform as a service (PaaS) solutions such as GCP, AWS, MS Azure
Experience in front-end development technologies JavaScript, CSS and HTML5, an asset
Experience working with NOSQL databases, an asset
Performance Testing experience, an asset
Experience building test automation frameworks an asset
Good understanding of the software development life cycle (SDLC)
Good understanding of Atlassian tools (Jira, Confluence and Bitbucket)
Collaborative individual who works well in a team as well as an individually
Problem solver and critical thinker
Quality driven, customer focused
Eligible to work in Canada (citizen, permanent resident or post graduate work permit holder)
Good written and verbal communication skills
What we offer:
Competitive salary and benefits package
4 weeks' vacation
Contribution to your retirement/pension plan
A flexible and remote/hybrid work environment
Work with the latest technology
A dynamic and inclusive culture
A supportive team that will encourage your professional growth and development
Votre rôle en tant que Développeur Sénior
La mission de WorkJam? Fournir la meilleure platforme numérique aux travailleurs horaires et de première ligne. Grâce à notre plateforme numérique à la fine pointe de l'industrie, nous créons un impact positif dans la vie de millions d'employés de première ligne dans le monde, leur permettant d'atteindre des niveaux de productivité révolutionnaires dans des entreprises de toutes tailles. Nous sommes fiers de nos équipes dévouées qui sont déterminées à faire une différence dans le monde. Joignez notre équipe aujourd'hui et apportez vos idées innovantes, votre passion et votre engagement envers l'excellence pour influencer nos produits et les nouveaux marchés que nous créons!
WorkJam est une compagnie internationale en pleine croissance avec des opérations en Amérique du nord, en Europe et en Australie et dont le siège social est à Montréal. Pour en savoir plus sur WorkJam, visitez WorkJam.com.
Ce que vous ferez :
Développer, tester, déployer et maintenir des outils et des services évolutifs utilisés par les développeurs et les professionnels de l'assurance qualité pour développer, tester et supporter les applications Web et mobiles
Évaluer les outils et services tiers et fournir des recommandations d'achat ou de création
Fournir des conseils techniques et du mentorat aux membres de l'équipe
Mettre en œuvre les meilleures pratiques en ce qui concerne l'outillage et les intégrations
Intégrer et prendre en charge les meilleures pratiques pour l'automatisation des tests et les tests de performance dans les pipelines CI/CD
Illustrez notre norme de qualité de développement d'applications avec un code élégant, évolutif et propre
Collaborer avec une équipe grandissante de concepteurs, d'ingénieurs, de chefs de projet et de professionnels de l'AQ expérimentés
Ce que nous recherchons :
Baccalauréat en informatique, génie logiciel ou domaine connexe
Expérience en programmation dans au moins un des langages suivants : Java ou JavaScript
Expérience avec les langages de script tels que Bash, Node js, PowerShell, etc.
Expérience avec Docker ou une autre infrastructure virtuelle similaire
Expérience avec les cadres/solutions d'automatisation des tests logiciels tels que REST assuré, Selenium, Appium, Katalon, etc.
Connaissance des architectures de micro/services Web
Connaissance et expérience des outils SCM et des meilleures pratiques (GIT, Jenkins, Artifactory, SonarQube, etc.)
Connaissance des processus et concepts de livraison continue/intégration continue
Connaissance des solutions de plate-forme en tant que service (PaaS) telles que GCP, AWS, MS Azure
Expérience dans les technologies de développement front-end JavaScript, CSS et HTML5, un atout
Expérience de travail avec des bases de données NOSQL, un atout
Expérience en tests de performance, un atout
Expérience dans la création de cadres d'automatisation des tests, un atout
Bonne compréhension du cycle de vie du développement logiciel (SDLC)
Bonne compréhension des outils Atlassian (Jira, Confluence et Bitbucket)
Personne collaborative qui travaille aussi bien en équipe qu'individuellement
Résolveur de problèmes et esprit critique
Axé sur la qualité, axé sur le client
Éligible à travailler au Canada (citoyen, résident permanent ou titulaire d'un permis de travail postdiplôme)
Bonnes compétences en communication écrite et orale
Ce que nous offrons:
Salaire et avantages sociaux compétitifs
4 semaines de vacances
Contribution à votre régime de retraite/pension
Un environnement de travail flexible et à distance/hybride
Travaillez avec les technologies les plus récentes
Une culture dynamique et inclusive
Une équipe solidaire qui encouragera votre croissance et votre développement professionnels