Dentist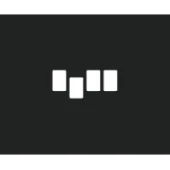 Uniform Teeth
Oakland, CA, USA
Posted on Thursday, August 24, 2023
We are Impress. We believe everyone deserves a smile they'll love.
We are the largest chain of ortho clinics with fully digital processes. We have revolutionized the invisible orthodontic sector with the best team of professionals specialized in making people smile and using the latest technology for the diagnosis, treatment, and follow-up of all cases.
Our business model, a true combination of medical expertise and digitalization has been recognized in the top fastest-growing Health-Tech companies by Forbes and we are currently listed as a LinkedIn Top 10 start-up!
Born in Barcelona in 2019, in just 3 years, we've grown to pioneer leading care, flagship clinics and state-of-the-art tech across 8 countries and more than 100 locations, and we are expanding fast! Our aim is to improve people's health and quality of life across the globe.
ABOUT THE ROLE:
The Associate Dentist will be responsible for providing clear aligner therapy in a rapidly growing team based practice. Our ideal candidate has experience working with clear aligner technology and is excellent at building relationships with patients. They are confident, caring, and have strong communication and interpersonal skills. They are equally interested in utilizing cutting edge technology to enable precise treatments and exceptional patient care.
As a part of Impress, your clinical responsibilities will include providing consultations for patients seeking straightforward orthodontic treatment with clear aligners, enacting orthodontic treatment plans, and ensuring patients have a delightful experience throughout treatment. This position has the potential to grow to provide pre and post-orthodontic treatment care.
HOW YOU'LL HAVE IMPACT:
Serve patients in our Oakland practice, providing exceptional clinical and patient-centered care.
Enact orthodontic treatment plans that meet agreed upon patient goals.
Build trusting relationships with patients so they know and feel confident about all aspects of their treatment.
Collaborate with a clinical team to continuously innovate on treatment modalities
WHAT YOU'LL BRING:
2 + years of dental experience
Deeply passionate about charting the future of orthodontic care
Dedicated to quality and efficiency in developing and implementing treatment goals
Exceptional communication, patient relationship building, and chair-side skills
Strong belief in the power of technology to support clinical care transformation
Commitment to colleagues in clinic and community of doctors across the company
Entrepreneurial and excited to build a new kind of practice
MUST HAVES:
Dental degree from an accredited university, DDS/DMD
State Dental Board License
NICE TO HAVES:
WHAT WE WILL BRING:
Competitive salary at a well-funded, high-growth company
Opportunity to revolutionize a massive sector of healthcare - over 200 MM Americans need orthodontic care alone, and it is ready for change
Company sponsored outings, tech talks, happy hours, and education
A diverse group of smart people with backgrounds from healthcare to tech to entertainment
eople with backgrounds from healthcare to tech to entertainment