Treatment Coordinator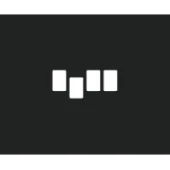 Uniform Teeth
Operations
New York, NY, USA
Posted on Friday, August 4, 2023
ABOUT IMPRESS
We believe that straight teeth have the power to transform lives by improving health and confidence. It is with this vision that Uniform Teeth and Impress, Europe's fastest-growing orthodontic start-up, have partnered with the goal to create the largest worldwide network of technology-driven invisible orthodontic clinics. Our combined mission is to make care easier to access and a more delightful patient experience globally.
We create a lifetime of smiles through seamless, precise, and patient-centered care—powered by advanced patented, state-of-the-art technology and led by expert clinicians who are passionate about understanding and meeting patient needs. The result is safer, faster, and more pleasing treatments than conventional orthodontics. We work to continually elevate every aspect of orthodontia so that more people can experience exceptional, long-lasting results.
We're backed by top-tier venture capital firms, growing rapidly, and looking for more enthusiastic and patient-oriented people to join the team. If you're interested in helping people to achieve confidence (and smiles) and innovating the future of orthodontic care, there is an opportunity for you.
ABOUT THE ROLE
We're looking for an experienced Treatment Coordinator to help customers who visit our clinics become Impress Patients. Our Patients come into our clinics with the goal of feeling more confident and perfecting their smiles. Our Treatment Coordinator helps patients achieve the smile of their dreams by partnering with our Doctors to deliver an exceptional in-clinic experience and consultation.
This is an opportunity to make a meaningful impact by selling our patented treatment to the New York City community. You'll be scheduled to perform up to 40 Free Consultations per week, this includes clearly articulating Impress's industry-changing technology, presenting treatment goals to patients, and starting new patients on their orthodontic treatment. We will also train you on how to assist the doctor in procedures that help patients progress towards the smile they've always wanted.
HOW YOU'LL HAVE AN IMPACT
Achieve a same-day conversion rate of 60% or more and same monthly conversion results of 75%

Drive high patient satisfaction by clearly communicating treatment goals and next steps

Lead all pre-sale preparations (confirm appointments and post-appointment follow-ups),

Convert prospects to active patients (we supply the leads through our marketing channels).

Send prompt follow-up communication to patients, enter all information timely in our electronic medical records, send communications to General Dentists and assist with follow-up sales and patient communication. Update Slack channel with patient feedback.

Provide a smooth hand-off to our treatment planner team so patients have a phenomenal experience.

Assist the doctor in all procedures and occasionally perform indirect delivery of orthodontic attachments to patients' teeth and refinement visits throughout a patient's treatment time (about 1-3 visits over 6-18 months).

Provide clinical care to all our existing patients. This included performing procedures independently, such as using an intraoral scanner to take images of patients' teeth and using a CBCT scanner to take advanced, 3D images of patients' teeth.

Maintain clinic equipment such as scanners, x-rays, and dental units, export patient scans & x-rays.

Perform other duties as assigned
WHAT YOU'LL BRING
2-3 years of working experience

Must be willing and able to be onsite in clinic each day

Must be able to work a flexible schedule based on the needs of the business. This can include nights, holidays, and weekends.

Must be able to travel between clinics within the market if necessary for operations and patient care

Must be living in the market of the clinic.

Typical physical demands, twisting and ability to lift 45 lbs, able to stand for 8 hrs at a time, and coordinate movement of small instruments.

1+ years sales experience preferred

You love to collaborate and work with members of different team members jumping in to provide support to members of your team if needed.

You lead with empathy, patience and a positive attitude.

You are intrinsically motivated to provide the best experience and care to customers, constantly looking for ways to improve processes and drive results.

You are adaptable and flexible - excited to work in an environment that is constantly evolving.

You are an excellent communicator, regardless of channel (written & verbal) or group of people (both internal and externally.
NICE TO HAVE
Prior sales experience in sales quotas and conversion

Prior experience in a dental/orthodontist office assisting medical professionals
WHAT WE'LL BRING
Competitive medical, dental, and vision coverage

Bonus compensation paid monthly

Commuter benefits

Opportunity for growth as the company expands

Disccounts on our orthodontic treatment

A diverse group of smart people with backgrounds from healthcare to tech to entertainment

The chance to join an exciting early-stage startup during its growth phase

Compensation Range: $21 - $26 per hour plus commissions