Sales Enablement Manager (Remote)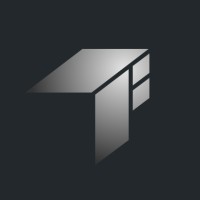 Transfix
Sales & Business Development
Remote
Posted on Saturday, May 6, 2023
About Transfix:
Transfix, named to Forbes' "Next Billion-Dollar Startups" list, is the leading transportation solutions provider whose digital brokerage marketplace and logistics software offerings are helping transform the $800 billion trucking industry. Since its founding in 2013, Transfix has been driven by a mission to deliver simple, smart, and sustainable solutions for shippers and carriers, powered by people and technology.
Here at Transfix, we are not only building incredible technology to help solve some of the world's biggest, most complex, and most important challenges in the freight and logistics industry; We are also helping protect our environment and are passionate about making the world a better place by increasing sustainability and eliminating the extreme amount of waste that currently exists in our industry.
By combining deep industry expertise and a best in class carrier network with cutting-edge technology, Transfix is reimagining the world of transportation. Transfix works with some of the largest Fortune 500 companies such as Staples, Unilever, Target and Wayfair rely on Transfix to handle their most important FTL freight needs. With instant pricing, algorithmic matching, superior service, and unmatched intelligence, Transfix is optimizing the supply chain from start to finish.
The problems we solve everyday are real and require creativity, grit, and determination. Recognized as one of Built In's Best Places to Work 2021 and 2022 and Great Place to Work Certified in 2022-2023, Transfix is building a culture that challenges norms while fostering experimentation and personal growth. We're hiring team members who are passionate and are energized by the vision to simplify and transform one of the largest and most complex industries through technology, data and a strong commitment to customers.
About this role:
Transfix is at an exciting juncture, and as we continue to grow our Go To Market organization, we're seeking a Sales Enablement Manager to support our revenue teams across all areas of growth! In this role, you'll own the development and execution of sales training programs that ensure our revenue teams are equipped with the knowledge they need to sell our amazing products and services. You'll also partner with our sales, marketing, and revenue leadership to develop a sales methodology that will involve industry research, analytics, material, programs, and training creation.
If you're experienced in creating influential and engaging sales training programs within the freight & logistics industry, identifying areas of improvement in the sales cycle, and are looking to build a role where you can put your creative spin on developing engaging material….then this may be the perfect role for you. Please keep on reading!
What you'll do in this role:
Partner closely with revenue leadership to identify team-specific knowledge and skill-set gaps

Leverage project management skills to execute various initiatives around sales and revenue enablement while driving collaboration, transparency and efficiency within sales operations and cross-functionally

Further develop and manage Standard Operating Procedures (SOPs) for all sales and revenue processes

Design, plan, and continuously manage and improve our new sales strategy with the guidance of the revenue and marketing teams

Create, manage, and communicate SOPs to improve processes and data quality

Work closely with our Training Specialist for revenue training sessions and all ongoing trainings related to the revenue organization

Own the creation and on-going maintenance of training materials related to our available sales tech stack; you'll create How-To-Guides, Video Vignettes, and other learning materials designed to enhance their understanding of our technology

Partner with both the Product Management and Product Marketing teams to design and implement product specific trainings for new hires and for new product rollouts

Create and maintain Dashboards to monitor Sales and Account Management performance

Ensure alignment on key training initiatives by managing projects involving multiple revenue teams (Sales, Account Management, Marketing)
How to know this role is right for you:
You have 3+ years of experience in a Program Management, Business Operations, or L&D context - ideally in an environment support revenue or sales organizations

Familiarity/experience with the transportation industry is strongly preferred

You have experience developing training materials from scratch and have a history of creating successful training programs

You're an outstanding communicator and public speaker - you're equally as comfortable in front of crowds as you are in a 1 on 1 setting

You're an excellent project manager who is comfortable managing multiple projects at once with a demonstrated ability to hit deadlines

You have experience using sales tools like Salesforce, HubSpot, and Gong

You have strong organizational skills and are a dependable resource for helping others find what they're looking for

You're intellectually curious and a tenacious learner - you're always up to date on new techniques, technologies, and training methodologies

You're creative - you have a track record of creating highly engaging training materials that are as effective
What You can Expect from Transfix:
Note: While this role may be fully remote or hybrid, we are prioritizing candidates who are based in Eastern and Central time zones. We are only considering candidates in the United States for this position.

We are offering a base salary of $85,000-$100,000 depending on experience level, scope, and geographic location, as well as Restricted Stock Units (equity) in Transfix.

We offer 100% company paid medical, dental, and vision health benefit premiums. That's $0 out of your paycheck!

We offer 3 months of parental leave, fertility coverage, childcare support, pet insurance, gym reimbursement, unlimited sick days, generous PTO, and have 7 company holidays + 3 floating holidays.

Career growth! We are growing quickly and prioritize developing our teams to meet their full potential and promoting from within.

A commitment to Diversity, Equity, Inclusion, Justice, and Sustainability

. Approximately 40% of our Executive Leadership team is female, and half of our employee population is BIPOC. We have several incredible Employee Resource Groups (ERGs), such as Pride@, Somos@, ForTheCulture@, AAPI@ and Women@, and are committed to continuously improving diversity, inclusion, equity, and justice every single day.
Note: If you are looking for a salary outside of this range, but this role looks exciting to you, we still encourage you to apply. We are growing quickly here at Transfix and may have other roles that could be aligned for your skillset opening very soon!
#LI-CR1
#LI-Remote
Are you concerned that you don't meet every job requirement? Studies have shown that women are less likely to apply to jobs unless they meet every single qualification, and we know that companies that welcome diversity are 170% more innovative. At Transfix, we are dedicated to building a diverse, inclusive, and equitable workplace, so if you're excited about this role, even if your past experience doesn't align perfectly with every qualification in the job description, we encourage you to apply! You may be more aligned than you think for this role, or a great fit for other roles here.


Transfix is deeply committed to advancing diversity, equity, inclusion, and justice in our hiring, programming, and in our work both internally and externally. We recognize how critical diversity, equity, inclusion, and justice are to achieving our mission, our growth, and our success. In support of this commitment, some of our focuses include (but are not limited to):
Developing policies, procedures, and services to our employees, carriers, and shippers that uplift and protect to prevent inequalities
Building relationships among our employees, customers, and supporters that are reflective of our community
Prioritizing the inclusion of diverse communities and underrepresented groups in internal leadership
Fostering a culture of compassion, empathy, open-mindedness, compassion, and inclusivity
Creating and maintaining opportunities for continuous education, discourse, and engagement related to issues of equity, diversity, inclusion, and social justice
Transfix is committed to the principle of equal employment opportunity for all employees and to providing employees with a work environment free of discrimination and harassment. All employment decisions at Transfix are based on business needs, job requirements, and individual qualifications, and are made without regard to race, creed, color, religion, gender, sexual orientation, gender identity/expression, national origin, disability, age, genetic information, veteran status, marital status, pregnancy or related condition (including breastfeeding), or any other basis protected by law. It is Transfix's policy to comply with all applicable national, state and local laws pertaining to nondiscrimination and equal opportunity. Transfix does not and will not tolerate discrimination or harassment based on any of these characteristics. Transfix encourages applicants of all ages.
To all recruitment agencies: Transfix does not accept unsolicited agency resumes and will not be held responsible for any fees related to unsolicited resumes.