Boston, Back Bay, Part-Time Studio Supervisor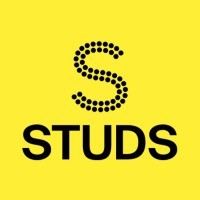 Studs
People & HR, Operations
Boston, MA, USA
Posted on Wednesday, October 18, 2023
Studs is an experiential retail and e-commerce brand that has re-imagined the ear piercing experience by offering consultative and expert needle piercing services, combined with a wide assortment of accessibly priced, on-trend earrings.
Based in the Boston Back Bay location, the Studio Supervisor will report to the Studio Manager. You will be responsible for executing the Studio's presentation and experience while providing an amazing experience to Studs' clients.
Hourly Rate: $27/hour
Key Responsibilities:
REVENUE
Financial Acumen
Reviews business reporting with the Studio Manager and Assistant Studio Manager to understand and effectively communicate opportunities in key business metrics

Partners with the Studio Manager and Assistant Studio Manager to implement strategies to continually improve key business metrics and achieve sales plan
Drives Results
Contributes to a performance oriented culture by setting clear expectations and targets for the Studio team while leading the sales floor

Structures the sales floor to maximize sales and service aptitude
Customer Focus
Serves as a brand ambassador: welcomes and educates clients to the unique Studs' piercing and shopping experience through our selling cycle

Implements and trains to service recovery best practices
OPERATIONS
Optimizes Work Processes
Oversees the Studio's experience division including selling culture, bedside manner, and training or the Studio's presentation division including brand standards and visual merchandising

Monitors, tracks, and communicates trends in their division area to the Studio Manager and collaborates on solutions
Decision Quality
Balances analysis, experience, and integrity when making decisions for the overall business

Understands when to take action and when to escalate to the Studio Manager
Ensures Accountability
Holds themselves and staff accountable to meet directive execution dates

Acts with a clear sense of ownership over the Studio's experience and presentation responsibilities
TALENT
Builds and Develops Effective Teams
Contributes to creating a sense of belonging and strong team morale through collaboration

Leads by example and models inclusive behavior for the Studio team
Integrity
Prioritizes Studio compliance and ensures staff is accountable to company policies and standard operating procedures

Admits mistakes and is not afraid to escalate when help is needed
Lives out our Core Values
People-Centric
Shows consistency by providing best-in class service to everyone in the studio

Provides prompt and direct coaching and feedback with clear actionables
Requirements:
8-27 hours per week, you must be available for four shifts including weekdays and weekends
Comfortable standing for extended periods of time up to 8+ hours
Able to lift, carry, and move at least 20 lbs
Must be able to handle chemicals safely
Driven, creative problem solver that consistently acts with integrity and speaks up
Owner's mindset, with the ability to approach feedback and problems with a positive attitude.
Part-Time Benefits & Perks
7 days accrued Sick Time
401k
Three months of paid Parental Leave (biological, adoptive, and foster parents are all eligible)
A paid sabbatical after four years of full-time service
Exclusive employee piercing and jewelry discounts (plus discounts for friends and family)
Quarterly learning and development opportunities to support development and foster an inclusive culture