Associate Director, Analytics and Data Engineering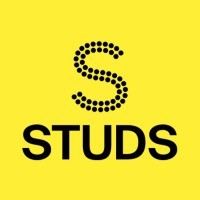 Studs
Data Science
New York, NY, USA
Posted on Thursday, May 4, 2023
Studs is an experiential retail and e-commerce brand that has re-imagined the ear piercing experience by offering consultative and expert needle piercing services, combined with a wide assortment of accessibly priced, on-trend earrings.
Based in New York, New York, the Associate Director of Analytics and Data Engineering will be responsible for leading data intelligence at Studs. The Associate Director will manage full-stack data engineering and architecture with extensions that support timely business decision making. The Associate Director will be a hands-on organizational leader with the ability to evolve the tech stack to support the strategic interests of a fast-growing business.
The ideal candidate will have a strong background in data analysis, reporting, and data visualization and be familiar with modern data stack tools such as Snowflake, Dbt, Airbyte, Looker, Hex, etc.
Salary Range: $135,000-$175,000
Key Responsibilities:
Build and lead a data analytics function from the ground up, including building and managing robust data pipelines, data infrastructure, analysis, visualizations, reporting, etc.

Develop and maintain company-wide KPIs and dashboards to provide visibility into business performance and trends.

Partner with cross-functional teams to identify business challenges and opportunities and develop data-driven solutions.

Provide thought partnership to the leadership team on insights and decisions based on data analysis and visualization.

Drive data governance and ensure data integrity, consistency, and accuracy.

Develop and maintain the data infrastructure and tools necessary for efficient and effective analytics using the modern data stack.

Stay current with emerging technologies, trends, and best practices in analytics and data management.
Requirements:
Bachelor's degree in a quantitative field, such as Statistics, Mathematics, Economics, or Computer Science.

5-7+ years of leadership experience in analytics and data engineering, with a demonstrated ability to develop people-friendly systems that support business growth and innovation.

Two years of experience supporting the data intelligence needs of a consumer products or services company.

Experience building and managing robust data systems with tools in the modern data stack: SQL, Python, etc

.

Strong analytical skills and experience with statistical analysis and predictive modeling.

Experience working with ecommerce data and digital marketing platforms such as Google Analytics, AdWords, TikTok and Facebook Ads.

Strong communication and presentation skills, with the ability to present complex data insights in a clear and concise manner to both technical and non-technical audiences.

Experience working in a fast-paced, dynamic environment with the ability to manage multiple priorities and stakeholders.

Driven, creative problem solver that consistently acts with integrity and speaks up

Owner's mindset, with the ability to approach feedback and problems with a positive attitude.
Benefits & Perks
Comprehensive medical, dental, and vision insurance, as well as 401k

Flexible Work Environment (3 days in office, 2 days work from home)

4 weeks accrued Paid Time Off, 7 days accrued Sick Time, 11 paid holidays, and 4 Quarterly Wellness Days (where the whole team takes time off together to recharge)

Three months of paid Parental Leave (biological, adoptive, and foster parents are all eligible)

A paid sabbatical after four years of full-time service

Exclusive employee piercing and jewelry discounts (plus discounts for friends and family)

Equity plan for all Senior Managers and above (both corporate and retail employees)

Quarterly learning and development opportunities to support internal mobility and foster an inclusive culture