Senior Manager / Director, Implementations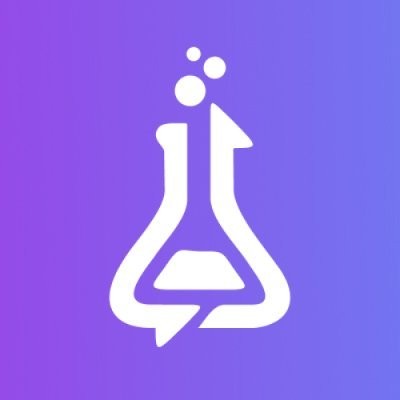 Science Exchange
Remote
Posted on Thursday, November 9, 2023
Seniority Level: Senior Manager / Director
Industry: Information Technology & Services, Computer Software, Biotechnology, Biopharma, Pharmaceuticals Employment
Job functions: Implementations, Customer Onboarding, Technical Integrations
Location: Remote, flexible
Summary:
We are looking for a Senior Manager or Director of Implementations, with 5-8+ years of experience in Enterprise SaaS client implementations and integrations to join our highly talented team.
The ideal candidate will have a proven track record of managing and executing implementations of large scale enterprise software solutions in a client setting. You will be excited about building a best-in-class implementation function from the ground up, including strategy, processes, and key metrics of success, while also being responsible for tactical execution of the implementation tasks. You will be expected to become a product expert in the Science Exchange software platform and ecosystem of integration partners, and will be responsible for configuring the platform and integrating it into other software tools for new customers. You will have specific proficiency in the Salesforce technology stack and architecture. You should be a self-starter who is excited about the opportunity to work for a well-funded Life Sciences SaaS startup with a rapidly growing customer base. You should be ambitious, energetic, comfortable thinking on your feet and enjoy working in a high-performance setting. Most importantly, you must be customer-focused and passionate about the opportunity for Biotech and Biopharma companies to use SaaS products to accelerate breakthrough scientific discoveries.
About Science Exchange:
The Science Exchange supplier orchestration platform helps scientists accelerate their research by providing an all-in-one digital platform to source, order, manage and pay for R&D products and services. Scientists get instant access to our network of 3,500+ CROs, CMOs, and academic labs that are already contracted and qualified so projects can start without the delays caused by contract negotiations and provider onboarding. We automate repetitive administrative tasks, purchasing workflows, reporting, and payment processing. Our solutions are trusted by the world's top life sciences organizations, saving thousands of hours and millions of dollars in costs while helping to advance drug discoveries. Science Exchange was seeded out of Y Combinator in 2011 and has raised over $70M from top venture funds including USV, Maverick Capital, and Norwest Venture Partners. We are a remote first company with employees all over the U.S., Europe and Asia/Pacific. Our talented and passionate team includes developers, designers, marketers, and scientists that are charged with bringing intellectual rigor and creativity to every decision we make.
About the role:
Build and deploy customer implementation framework, processes, collateral, and success metrics
Manage day-to-day execution and project management of new client implementations, existing customer expansion implementations
Monitor and review project progress and timelines; adjust schedules and plans as needed, and identify and resolve issues to ensure implementation success
Develop relationships with key business and IT client representatives, and become an authority on a customer's implementation by understanding their top business goals and priorities
Facilitate requirements gathering and create implementation project deliverables (i.e., process maps, technical configuration documentation, solution design)
Provide hands-on configuration/customization of the Science Exchange product
Work with internal partners (i.e., Sales, Operations, Product & Engineering, etc.) to constantly identify ways to improve and streamline the implementation process
Specific qualifications & requirements:
BA/BS degree required; Masters, MBA is a plus
Minimum 5+ years in one or more of the following: Enterprise Architecture, Technology Consulting, Solutions Engineering, Customer Success, Technology Solutions Development, Technical and/or Solutions Architecture.
Prior experience leading enterprise level customer relationships, client relationship management, preparing for and running customer calls
Great project management skills and an ability to prioritize across multiple accounts at different stages of their implementations based on urgency, importance, and impact
Salesforce Product Certification: Administrator
Knowledge of Salesforce products and features, Salesforce platform and ecosystem, including knowledge around capabilities and best practices
Large scale implementation experience with complex solutions environments
Aptitude for both analyzing technical concepts and translating them into business terms, and for mapping business requirements into technical features
Strong documentation, analytical and problem-solving skills
Demonstrated ability to communicate, present and influence credibly and effectively at all levels of the organization, including executive and C-level
Great relationship-building skills; More specifically, the ability to understand different external/internal stakeholders and identify their perspectives and needs
A self-starter with the ability to thrive in a quick adapting and high-growth environment
A basic understanding of B2B purchasing workflows, procurement systems, and ERP systems
Preferred qualifications:
Salesforce Product Certifications: Platform App Builder, Sales Cloud Consultant
Strong background in NetSuite and SAP
Experience working within the life sciences, pharma, or biotech vertical (e.g., directly employed or as a vendor)
The US-based salary range for this full-time position is $145,000-$175,000. Our salary ranges are determined by the role and seniority level. The range displayed on each job posting reflects the minimum and maximum target for new hire salaries for the position across all US locations. Within the range, individual pay can be determined by additional factors including, but not limited to, job-related skills, experience, and relevant education and/or training.
Please note that the compensation details listed in US-based postings reflect the base salary only. Incentive compensation (commissions, bonuses), equity compensation (stock options), and health, dental and vision benefits are also offered for all US-based roles.
Ready to join us?
Science Exchange is an Equal Opportunity Employer and all qualified applicants will receive consideration for employment without regard to race, color, religion, sex, sexual orientation, gender identity, or national origin.