Order Management Specialist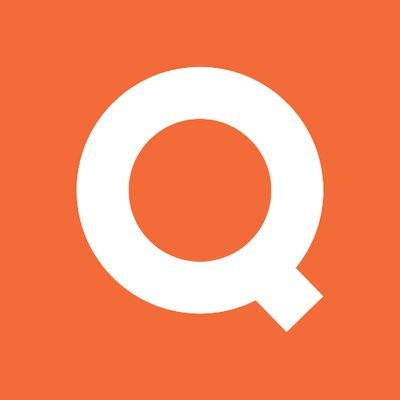 Quartzy
Sales & Business Development
San Francisco, CA, USA · Remote
Posted on Friday, April 28, 2023
Quartzy is seeking an
Order Management Specialist
to support our Quartzy Concierge offering and will assist with our rapidly growing Marketplace Operations team.
You thrive in a busy environment, and believe that keeping things organized is an essential part of getting anything done. If you catch a mistake in your work or someone else's, you're driven to find out not only why it happened, but how you can prevent it from happening again. Above all else, you are extremely detail oriented. Double and triple checking to ensure you've addressed every possible scenario is a part of your workflow, and you pride yourself on never leaving a question unanswered or a follow-up forgotten.
This role has two key elements: (1) placing and tracking orders for our customers, and (2) helping us develop the product to automate those processes. Placing and tracking orders is primarily data entry, but you'll constantly encounter new and different use cases, and will have to think critically about how to solve them, and then document your learnings. In addition, you'll get to work with the product lead, design lead, and engineering lead of this product to help us figure out how to build automation. It's a great opportunity for someone who wants to get hands-on and learn how new tech products are developed and brought to market!
This is a part-time and remote position. You can work from anywhere, and are not required to come into the office. Expected hours are approximately 10-15 hrs/week, and you must be available between the hours of 10am-4pm PST.
About You
You are an experienced data-entry specialist with a keen eye for detail. Efficiency & speed is the name of the game, and you're ready to punch (the keys) through a long list of to-do's!
Why Quartzy
Quartzy is the world's #1 lab management platform. Every day, hundreds of thousands of scientists from all over the world improve the efficiency of their research by using Quartzy. Our software combines lab resource management and eCommerce, producing unique value in this large market, returning time to researchers who can focus on their next discoveries. Our customers range from wine makers, to food/ag companies, to companies working on COVID testing and therapies. We are humbled every day to serve them.
What You'll Do
Place orders on behalf of customers
Pull shopping lists from Quartzy's vendor portal
Login to vendor sites, add requested items to cart, verify pricing
Generate POs and send to vendors via email
Update requests with status and confirmation numbers
Update orders and shipments on behalf of customers
Parse emails from vendors. For each email, determine if it contains new information
Find the relevant requests and update the request information. This includes confirmation numbers, backorder dates, expected shipment and arrival dates, and shipment tracking numbers
Help update our documentation of the above processes
Take screenshots and write notes on the differences between websites and emails of each vendor
Document edge cases that don't fit perfectly in the standard operating procedures
Suggest feature enhancements that can make the product more valuable to customers
Conceptualize automation of the above processes
Determine which processes happen most often
Work with our product/design/engineering team to plan on automating those processes
What We're Looking for
Detail-oriented
Fantastic written and verbal communication ability
Strong multi-tasking and organizational skills
Ability to operate independently in fast-paced environment
Hours available MUST be: 10am-4pm PST