Analytical Chemistry Technician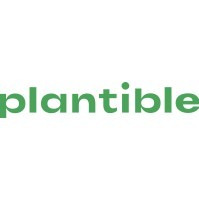 Plantible Foods
San Marcos, CA, USA
Posted on Thursday, October 26, 2023
We are a Biology Company
Plantible, backed by Astanor Ventures, Lerer Hippeau, Piva Capital, Kellogg's, and Vectr Ventures, is a vertically integrated biology company that is unlocking the power in plants in service of people & planet. Our mission is to create solutions that empower customers to make sustainable and regenerative choices without compromising on quality. We are beginning with the food industry. Please visit our website to learn more about our mission and continued success: https://www.plantiblefoods.com/
How You Will Contribute
We are looking for a talented QA/QC & Assay Technician that wants to join our growing company. You will be responsible for the routine testing of Lemna biomass and biomass extraction products and assist with the development of analytical biochemistry methods. You will have the opportunity to make an immediate and sustainable impact in the development of the company by initiating and implementing process development projects, while having the opportunity to grow with a fast-moving startup.
What You Will Be Working On
Execute SOPs for routine lab analysis on in process samples and food ingredients
Interact with third party labs for analysis and reporting.
Ensure a high level of scientific rigor and ensure data quality and be able to communicate challenges with key stakeholders in the company.
Work independently, cross department and alongside other groups on assigned projects.
Execute experiments related to isolation of plant proteins from plant tissue, as well as from various manufacturing streams using a combination of cell lysis, downstream processing, and protein purification.
What You Will Bring to Plantible
Associate or Bachelor Degree in Chemistry, Biology, Agricultural or Food Science.
Prior experience working in a laboratory environment and wet lab techniques.
Experience working with biochemical analysis, elemental analysis, and/or plant tissue analysis.
Experience in QC/QA or analytical chemistry
Comfortable independently performing analyses using lab equipment such as a UV-Vis spectrometer and other equipment common to biochemistry laboratories.
Data-driven and detail oriented with critical thinking and analytical skills.
Responsible, dependable, and resourceful with a can-do attitude and a willingness to learn.
Choose Plantible Foods
Joining Plantible means contributing to a sustainable future for all. We are a venture backed startup that is both spreading happiness among our employees and to current and future generations. We believe diversity creates uniqueness. Our team is composed of highly talented people with different interests and hobbies, which makes for a rich working environment.
At Plantible we are continually working on our offerings to foster the best team. Check it out!
• Competitive health and wellness benefits
• Medical, Dental and Vision Insurance
• Discretionary Unlimited PTO Program
• Paid Holidays
• 401k Program
• Career Stipend
• Career development and growth opportunities
• Financial support with your relocation
• Working in a rapidly growing, flexible and entrepreneurial environment
• Team building and company wide events
• And of course, lots of beautiful land for outdoor activities!
Plantible Foods is an equal employment opportunity employer. Candidates are considered for employment without regard to race, creed, color, national origin, age, sex, religion, ancestry, veteran status, marital status, gender identity, sexual orientation, national origin, liability for military service, or any other characteristic protected by applicable federal, state, or local law. If you are interested in learning the status of your application, please note you will be contacted directly by the appropriate human resources contact person if you are selected for further consideration. Plantible Foods reserves the right to defer or close a vacancy at any time.
If you feel your skill set does not meet all listed qualifications for the role, we still encourage you to apply. As we continue to grow our company, we are seeking a range of candidates and would gladly consider you for other current or upcoming roles that may be a fit!