Vice President, Internal Audit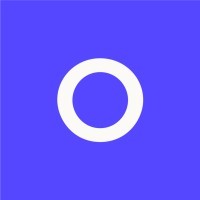 Oscar Health
Remote
Posted on Tuesday, September 12, 2023
Hi, we're Oscar. We're hiring a Vice President, Internal Audit to lead and mature our internal audit function.
Oscar is the first health insurance company built around a full stack technology platform and a focus on serving our members. We started Oscar in 2012 to create the kind of health insurance company we would want for ourselves—one that behaves like a doctor in the family.
About The Role:
The VP, Internal Audit is a proven strategic and ethical leader that will lead Oscar's internal audit function, further mature our IA strategy, scope and continue to develop our high-performing team of professionals. This individual will play a critical role in ensuring the effectiveness of our company's internal control framework, risk management and compliance processes. Internal Audit's primary responsibility will be to build out the internal audit function while helping drive business outcomes and identification of areas of improvement. They will need to be a strong business partner around controls and execution.
This role will report directly to the Chair of the Audit Committee and administratively to the CFO.
Work Location:
Oscar is a blended work culture where everyone, regardless of work type or location, feels connected to their teammates, our culture and our mission.
If you live within commutable distance to our New York City office ( in Hudson Square), our Tempe office (off the 101 at University Ave), or our Los Angeles office (in Marina Del Rey), you will be expected to come into the office at least two days each week. Otherwise, this is a remote / work-from-home role.
You must reside in one of the following states: Alabama, Arizona, California, Colorado, Connecticut, Florida, Georgia, Illinois, Iowa, Kentucky, Maryland, Massachusetts, Michigan, New Hampshire, New Jersey, New Mexico, New York, North Carolina, Ohio, Oregon, Pennsylvania, Rhode Island, Tennessee, Texas, Utah, Virginia, Washington, or Washington, D.C. Note, this list of states is subject to change. #LI-Remote
Pay Transparency:
The base pay for this role is $228,000-$299,250 per year. You are also eligible for employee benefits, company equity grants, participation in Oscar's unlimited vacation program and annual performance bonuses.
Responsibilities:
The VP, Internal Audit would be responsible for directing, defining, and implementing the internal audit vision, strategy and a risk-based internal audit in alignment with Oscar's strategic objectives and priorities
Further build and develop a high-performing team of internal audit professionals, including resource management, hiring, development, mentorship and performance management of the team
Provide guidance and collaborate with business partners across functional areas (e.g. Compliance, Legal, Security, IT, Operations, Risk Management), as well as the CEO, CFO, Chief Legal Officer and the Audit Committee to identify and address key risks and risk mitigation strategies and internal controls
Develop a risk-based internal audit plan that is strategically aligned and contemplate regulatory requirements, management requests and results of risk assessments
Lead the internal audit team to execute the internal audit plan
Prepare clear and concise internal audit reports
Establish and maintain strong relationships with the Executive Management and the Chair of the Audit Committee, and external audits and effectively communicate findings and observations
As needed, assist in management's evaluation of the internal controls over financial reporting and perform independent evaluation of internal controls to assess effectiveness and efficiency
Requirements:
15+ years of management experience in consulting, internal audit, internal controls, or risk management experience, preferably within the technology and health insurance industries
Experience building and leading mature internal audit programs in fast growing organizations
Outstanding interpersonal and communication skills with the ability to influence at all levels of the organization, while being able to simplify complex topics for understanding and critical decision making by the Executive Management and the Audit Committee
Professional certifications such as Certified Internal Auditor (CIA), Certified Public Accountant (CPA), or Certified Information Systems Auditor (CISA)
A demonstrated knowledge of internal control frameworks, risk assessment methodologies and leading practices
Demonstrated ability to establish and maintain relationships and trust with stakeholders
Result-oriented, problem-solving and decision-making skills to successfully navigate a fast growing and dynamic environment
Bachelor's degrees in Accounting, Finance, or a related field
Bonus Points:
Master's degree and other industry certifications
This is an authentic Oscar Health job opportunity. Learn more about how you can safeguard yourself from recruitment fraud here.
At Oscar, being an Equal Opportunity Employer means more than upholding discrimination-free hiring practices. It means that we cultivate an environment where people can be their most authentic selves and find both belonging and support. We're on a mission to change health care -- an experience made whole by our unique backgrounds and perspectives..
Pay Transparency:
Final offer amounts, within the base pay set forth above, are determined by factors including your relevant skills, education, and experience.
Full-time employees are eligible for benefits including: medical, dental, and vision benefits, 11 paid holidays, paid sick time, paid parental leave, 401(k) plan participation, life and disability insurance, and paid wellness time and reimbursements.
Reasonable Accommodation:
Oscar applicants are considered solely based on their qualifications, without regard to applicant's disability or need for accommodation. Any Oscar applicant who requires reasonable accommodations during the application process should contact the Oscar Benefits Team (accommodations@hioscar.com) to make the need for an accommodation known.