Associate Medical Director, Utilization Management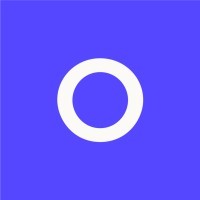 Oscar Health
Remote
Posted on Thursday, August 24, 2023
Hi, we're Oscar. We're hiring an Associate Medical Director to join our Utilization Management team.
Oscar is the first health insurance company built around a full stack technology platform and a focus on serving our members. We started Oscar in 2012 to create the kind of health insurance company we would want for ourselves—one that behaves like a doctor in the family.
About the role
Determines the medical appropriateness of inpatient, outpatient and pharmacy services by reviewing clinical information and applying evidence-based guidelines. Part of Oscar's clinical review team, including non-clinician processors, nurses and part-time physicians interacting with Oscar providers and members, in addition to other parts of our medical operations team, including regional medical directors, operational leads, and quality and pharmacy subject matter experts. You will support projects aimed at strengthening our utilization review function and team.
Schedule:
Work schedule requirements: Tuesday through Saturday.
Based on the West coast or willing to work West coast hours: 8:30 am to 5:30 pm.
You will report to the Medical Director, Utilization Management.
Work Location:
Oscar is a blended work culture where everyone, regardless of work type or location, feels connected to their teammates, our culture and our mission.
If you live within commutable distance to our New York City office ( in Hudson Square), our Tempe office (off the 101 at University Ave), or our Los Angeles office (in Marina Del Rey), you will be expected to come into the office at least two days each week. Otherwise, this is a remote / work-from-home role.
You must reside in one of the following states: Alabama, Arizona, California, Colorado, Connecticut, Florida, Georgia, Illinois, Kentucky, Maryland, Massachusetts, Michigan, New Hampshire, New Jersey, New Mexico, New York, North Carolina, Ohio, Oregon, Pennsylvania, Rhode Island, Tennessee, Texas, Utah, Virginia, Washington, or Washington, D.C. Note, this list of states is subject to change. #LI-Remote
Pay Transparency:
The base pay for this role is: $232,000 - $304,500 per year. You are also eligible for employee benefits, participation in Oscar's unlimited vacation program and annual performance bonuses.
Responsibilities
Provide timely medical reviews that meet Oscar's stringent quality parameters, drive clinical improvement, and educate the clinical staff and part-time physician reviewers.
Provide clinical determinations based on evidence-based criteria and Oscar internal guidelines and policies, while utilizing clinical acumen.
Clearly and accurately document all communication and decision-making in Oscar workflow tools, ensuring a member could easily reference and understand your decision (Flesch-Kincaid grade level)
Use correct templates for documenting decisions during case review.
Meet the appropriate turn-around times for clinical reviews.
Receive and review escalated reviews.
Conduct timely peer-to-peer discussions with treating providers to clarify clinical information and to explain review outcome decisions, including feedback on alternate treatment based on medical necessity criteria and evidence-based research.
Working familiarity with applicable regulatory and accreditation requirements as well as Oscar tools and workflows in place to ensure we meet them.
Clinician Team Leadership
Develop clinical protocols and policies to enhance the quality of medical necessity decision-making, incorporating input from the clinical review team, operations, and other medical operations leads (state medical directors, quality, pharmacy)
Support reporting and regulatory needs for the utilization review function for quality and regulatory purposes as necessary
Participate in quality improvement activities as requested, e.g., QA and training in interrater reliability
Support projects specific to building the team's clinical expertise and efficiency
Support the Senior Medical Director for Utilization Management on operational improvements and member/provider experience involving clinical review tasks
Qualifications
Licensure:
Board certification as an MD or DO with a current unrestricted license to practice medicine is required.
Reviewers must maintain necessary credentials to retain the position.
Licensure in multiple Oscar states (CA, AZ, MO and NC licensure is highly desirable); you should be willing to obtain additional state licenses with Oscar's support.
Experience:
3+ years of clinical practice in one of the following fields: internal medicine, family medicine. Preferred specialties include Gastroenterology or Cardiology.
1+ years of utilization review experience in a managed care plan (health care industry)
Bonus Points
Experience with care management within the health insurance industry.
Experience with conducting quality-of-care investigations and peer reviews and developing performance improvement plans.
Internal medicine subspecialties (GI, Rheumatology, ID, Cardiology, Pulm/Crit) are desirable but not required
This is an authentic Oscar Health job opportunity. Learn more about how you can safeguard yourself from recruitment fraud here.
At Oscar, being an Equal Opportunity Employer means more than upholding discrimination-free hiring practices. It means that we cultivate an environment where people can be their most authentic selves and find both belonging and support. We're on a mission to change health care -- an experience made whole by our unique backgrounds and perspectives..
Pay Transparency:
Final offer amounts, within the base pay set forth above, are determined by factors including your relevant skills, education, and experience.
Full-time employees are eligible for benefits including: medical, dental, and vision benefits, 11 paid holidays, paid sick time, paid parental leave, 401(k) plan participation, life and disability insurance, and paid wellness time and reimbursements.
Reasonable Accommodation:
Oscar applicants are considered solely based on their qualifications, without regard to applicant's disability or need for accommodation. Any Oscar applicant who requires reasonable accommodations during the application process should contact the Oscar Benefits Team (accommodations@hioscar.com) to make the need for an accommodation known.