Process Management Associate, Provider Operations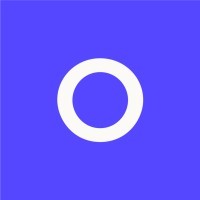 Oscar Health
Operations
Los Angeles, CA, USA
Posted on Tuesday, August 15, 2023
Hi, we're Oscar. We're hiring a Process Management Associate to join our Provider Operations team.
Oscar is the first health insurance company built around a full stack technology platform and a focus on serving our members. We started Oscar in 2012 to create the kind of health insurance company we would want for ourselves—one that behaves like a doctor in the family.
About the role
We are seeking a detail-oriented and analytical Process Management Associate to join our provider lifecycle team. The primary responsibility of this role is to analyze and evaluate existing business processes, identify areas for improvement, and develop and implement effective process improvement strategies. The Process Management Analyst will work closely with cross-functional teams to ensure process optimization, efficiency, and effectiveness. The ideal candidate should have strong problem-solving skills, excellent communication abilities, and a deep understanding of process management methodologies.
You will report to the Senior Manager, Operations.
Work Location:
Oscar is a blended work culture where everyone, regardless of work type or location, feels connected to their teammates, our culture and our mission.
This is a hybrid role in our Los Angeles, California office. You will work part of the time in the office and part of the time remote / work-from-home. #LI-Hybrid
Pay Transparency:
The base pay for this role is: $93,600 - $122,850 per year. You are also eligible for employee benefits, participation in Oscar's unlimited vacation program and annual performance bonuses.
Responsibilities
Conduct comprehensive analysis of existing business processes, including process mapping, data collection, and identifying areas for improvement.
Collaborate with stakeholders to gather requirements and determine process improvement objectives.
Develop and implement process improvement strategies, including the creation of process documentation, standard operating procedures, and workflow diagrams.
Utilize process management methodologies, such as Lean Six Sigma, to identify bottlenecks, inefficiencies, and areas of waste within existing processes.
Facilitate process improvement workshops and meetings, providing guidance and support to cross-functional teams.
Lead or participate in process improvement projects, ensuring successful implementation and achievement of desired outcomes.
Monitor and track process performance using appropriate metrics and tools, identifying trends and areas requiring further attention.
Prepare and present reports and recommendations to management, summarizing findings, progress, and outcomes of process improvement initiatives.
Collaborate with IT teams to identify and implement process automation opportunities.
Stay updated on industry best practices and emerging trends in process management, continually seeking opportunities to enhance processes and drive efficiencies.
Qualifications
4+ years of commensurable experience or a Bachelor's degree in Business Administration, Engineering, or a related field
4+ years of Proven experience as a Process Management Analyst or similar role
3+ years of experience in process management methodologies, such as Lean Six Sigma, BPMN, or similar frameworks.
Proficiency in process mapping and modeling tools (e.g., Visio, Lucidchart).
3+ years of analytical and problem-solving skills, with proven ability to think critically and propose innovative solutions.
Ability to work independently and manage multiple projects simultaneously
Bonus Points
Proficiency in using data analysis tools (e.g., Microsoft Excel, SQL)
This is an authentic Oscar Health job opportunity. Learn more about how you can safeguard yourself from recruitment fraud here.
At Oscar, being an Equal Opportunity Employer means more than upholding discrimination-free hiring practices. It means that we cultivate an environment where people can be their most authentic selves and find both belonging and support. We're on a mission to change health care -- an experience made whole by our unique backgrounds and perspectives..
Pay Transparency:
Final offer amounts, within the base pay set forth above, are determined by factors including your relevant skills, education, and experience.
Full-time employees are eligible for benefits including: medical, dental, and vision benefits, 11 paid holidays, paid sick time, paid parental leave, 401(k) plan participation, life and disability insurance, and paid wellness time and reimbursements.
Reasonable Accommodation:
Oscar applicants are considered solely based on their qualifications, without regard to applicant's disability or need for accommodation. Any Oscar applicant who requires reasonable accommodations during the application process should contact the Oscar Benefits Team (accommodations@hioscar.com) to make the need for an accommodation known.