Associate Director, Data Management and Insights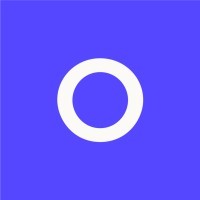 Oscar Health
Data Science
Tempe, AZ, USA
Posted on Saturday, August 12, 2023
Hi, we're Oscar. We're hiring an Associate Director, Data Management and Insights to join our Provider Operations team.
Oscar is the first health insurance company built around a full stack technology platform and a focus on serving our members. We started Oscar in 2012 to create the kind of health insurance company we would want for ourselves—one that behaves like a doctor in the family.
About the role
We are seeking an experienced and highly motivated individual to join our team as an Associate Director of Provider Data Quality & Ops Support. The successful candidate will play a critical role in driving our data strategy, overseeing data management processes, and providing valuable insights to support business decisions and growth. As the Associate Director, you will collaborate with cross-functional teams, manage data analytics projects, and ensure data integrity and accuracy. This role requires excellent technical skills, strong leadership abilities, and a deep understanding of data management and analytics methodologies.
You will report to the Senior Director, Provider Operations.
Work Location:
Oscar is a blended work culture where everyone, regardless of work type or location, feels connected to their teammates, our culture and our mission.
This is a hybrid role in our Tempe, Arizona office. You will work part of the time in the office and part of the time remote / work-from-home. #LI-Hybrid
Pay Transparency:
The base pay for this role is $118,080 - $154,980 per year. You are also eligible for employee benefits, participation in Oscar's unlimited vacation program and annual performance bonuses.
Responsibilities
Execute a comprehensive data management strategy to capture, organize, and maintain large volumes of structured and unstructured data.
Oversee data collection, validation, cleansing, and integration processes to ensure data accuracy and consistency across multiple systems and platforms.
Collaborate with Design and strategy teams to implement and optimize data management systems, tools, and technologies.
Lead a team of data associates and consultants, providing guidance, mentorship, and performance evaluations.
Conduct data quality assessments and establish data governance practices to ensure compliance with regulatory requirements and industry best practices.
Identify, design and direct your team to deliver on the most highly beneficial data analytics projects, leveraging statistical techniques and advanced analytics tools to extract meaningful insights and drive business decisions.
Collaborate with business stakeholders to identify data requirements, develop key performance indicators (KPIs), and create dashboards and reports to monitor performance and track business metrics.
Stay up-to-date with industry trends, emerging technologies, and data management techniques, and provide recommendations for continuous improvement and innovation.
Partner with cross-functional teams to identify business opportunities and develop data-driven strategies to enhance operational efficiency, customer experience, and revenue generation.
Present data insights, reports, and recommendations to senior leadership and other stakeholders in a clear, concise, and persuasive manner.
Qualifications
Bachelor's degree in Data Science, Computer Science, Statistics, or a related field or 4+ years of commensurate experience.
7+ years of experience in data management, data governance, and data analytics, preferably in a leadership role.
5+ years experience in data management concepts, methodologies, and best practices, including data quality, data integration, and data governance.
5+ years experience in data analytics tools and programming languages (e.g., SQL, Python, R) and experience with data visualization tools (e.g., Tableau, Power BI)..
5+ years of experience leadership and team management
5+ years of experience demonstrating strong problem-solving and critical-thinking skills, with a keen attention to detail.
Bonus Points
Master's degrees in Data Science, Computer Science, Statistics, or a related field.
In-depth knowledge of statistical analysis, predictive modeling, and machine learning techniques
Strong business acumen and ability to translate complex data insights into actionable strategies and recommendations.
Exceptional communication skills, both written and verbal, with the ability to present complex information to non-technical stakeholders.
Proven ability to work in a fast-paced and dynamic environment, managing multiple projects simultaneously and meeting deadlines.
This is an authentic Oscar Health job opportunity. Learn more about how you can safeguard yourself from recruitment fraud here.
At Oscar, being an Equal Opportunity Employer means more than upholding discrimination-free hiring practices. It means that we cultivate an environment where people can be their most authentic selves and find both belonging and support. We're on a mission to change health care -- an experience made whole by our unique backgrounds and perspectives..
Pay Transparency:
Final offer amounts, within the base pay set forth above, are determined by factors including your relevant skills, education, and experience.
Full-time employees are eligible for benefits including: medical, dental, and vision benefits, 11 paid holidays, paid sick time, paid parental leave, 401(k) plan participation, life and disability insurance, and paid wellness time and reimbursements.
Reasonable Accommodation:
Oscar applicants are considered solely based on their qualifications, without regard to applicant's disability or need for accommodation. Any Oscar applicant who requires reasonable accommodations during the application process should contact the Oscar Benefits Team (accommodations@hioscar.com) to make the need for an accommodation known.