Analytics Engineer II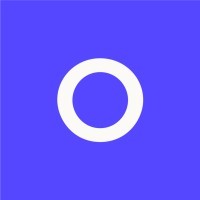 Oscar Health
Data Science
Remote
Posted on Wednesday, August 2, 2023
Hi, we're Oscar. We're hiring an Analytics Engineer II to join our Data team.
Oscar is the first health insurance company built around a full stack technology platform and a focus on serving our members. We started Oscar in 2012 to create the kind of health insurance company we would want for ourselves—one that behaves like a doctor in the family.
About the Role:
As an Analytics Engineer II on the Data team, you will play a leading role in the design, implementation, optimization and maintenance of the next generation of Oscar's Certified Datasets (CDS). You will democratize data across the organization and will mentor and guide data users on best practices. You will exhibit a deep respect for the role of Data Governance and the need for fit-for-purpose data that will empower end users to answer their own questions. You will also problem solve and collaborate with stakeholders—executing on tasks that range from detailed optimization of code to delivering on entire end-to-end projects.
You will report into a Senior Director of Data Science.
Work Location:
Oscar is a blended work culture where everyone, regardless of work type or location, feels connected to their teammates, our culture and our mission.
If you live within commutable distance to our New York City office ( in Hudson Square), our Tempe office (off the 101 at University Ave), or our Los Angeles office (in Marina Del Rey), you will be expected to come into the office at least two days each week. Otherwise, this is a remote / work-from-home role.
You must reside in one of the following states: Alabama, Arizona, California, Colorado, Connecticut, Florida, Georgia, Illinois, Iowa, Kentucky, Maryland, Massachusetts, Michigan, New Hampshire, New Jersey, New Mexico, New York, North Carolina, Ohio, Oregon, Pennsylvania, Rhode Island, Tennessee, Texas, Utah, Virginia, Washington, or Washington, D.C. Note, this list of states is subject to change. #LI-Remote
Pay Transparency:
The base pay for this role is $131,200-$172,200 per year. You are also eligible for employee benefits, company equity grants, participation in Oscar's unlimited vacation program and annual performance bonuses.
You must be currently authorized to work in the United States on a full-time basis. Oscar will not sponsor applicants for this role.
Responsibilities:
Partner with data engineers to design and implement the next generation of CDS infrastructure, based in DBT, and then migrate existing CDS
Identify opportunities and implement solutions to make existing CDS run faster, cheaper and with increased stability
Expand the coverage of data quality checks and improve upon our monitoring and altering pipelines
Work with Subject Matter Experts on the Data team and business stakeholders to explore data and define business requirements for new features and expansion of CDS
Train and mentor data scientists and data engineers in analytics engineering best practices
Requirements:
3+ years of experience in Analytics Engineering, Data Analytics, or a related field
2+ years of experience developing within a modern data transformation tool like DBT
2+ years of experience with cloud database tools (GCP, AWS, Azure)
Advanced knowledge of a variety of database languages, including SQL, DDL and DML with demonstrated ability to efficiently transform data and databases
Strong communication skills, verbal and written, as demonstrated by experience on at least 1 project or initiative requiring communication between technical and non-technical users
Bonus Points:
Experience developing within a Business Intelligence Platform like Looker, Tableau or Power BI
Experience integrating DBT and Looker (or equivalent ETL-to-BI integration)
Experience working with healthcare data, analytics and reporting
Experience with Google Cloud Platform
A background in healthcare and/or insurance
This is an authentic Oscar Health job opportunity. Learn more about how you can safeguard yourself from recruitment fraud here.
At Oscar, being an Equal Opportunity Employer means more than upholding discrimination-free hiring practices. It means that we cultivate an environment where people can be their most authentic selves and find both belonging and support. We're on a mission to change health care -- an experience made whole by our unique backgrounds and perspectives..
Pay Transparency:
Final offer amounts, within the base pay set forth above, are determined by factors including your relevant skills, education, and experience.
Full-time employees are eligible for benefits including: medical, dental, and vision benefits, 11 paid holidays, paid sick time, paid parental leave, 401(k) plan participation, life and disability insurance, and paid wellness time and reimbursements.
Reasonable Accommodation:
Oscar applicants are considered solely based on their qualifications, without regard to applicant's disability or need for accommodation. Any Oscar applicant who requires reasonable accommodations during the application process should contact the Oscar Benefits Team (accommodations@hioscar.com) to make the need for an accommodation known.