Senior Product Manager, Core Platform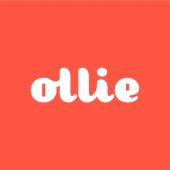 Ollie
Product
Remote
Posted on Tuesday, May 2, 2023
Ollie was born with the mission of improving the lives of pets and pet parents nationwide. We make human-grade pet food, tailored for each dog's nutritional needs, and deliver directly to our customers' doors. Through Ollie's carefully crafted meals and health services for members, dogs can truly live their healthiest, happiest lives.
As a member of our growing team, you'll take part in a company culture that cares deeply about its work and its team members.
Ollie is looking for a Sr Product Manager, Core Platform to co-lead Ollie's ecommerce platform strategy, API requirements, and supporting integrations related to member facing subscription management, CX tooling, Fulfillment Ops and Transit Management. This technical product leader will leverage their passion for data-driven experiences, coupled with a deep understanding of subscription ecommerce, to co- lead the next chapter of evolution in our platform. You will be innovating in a $45 billion space while improving the lives of dogs everywhere.
This role is based remotely within the Northeast U.S. for monthly co-working opportunities, will collaborate across the organization, and will report to the Chief Product Officer.
What You'll Do:
Set Core Platform Squad Direction - Based on the scaling needs of the business, you will define the Core Platform squad roadmap and identify tools to support our consumer subscription business and eCommerce platform.
Oversee key 3rd party integrations, data privacy, and cyber security roadmap - working with Core Platform Squad, you will lead requirements for our API development, own our key technical partnerships, Data Privacy practice, and security partners to ensure robust, safe business for Ollie.
Execute the Platform Product Strategy - working with the CPO, and co-leading the Core Platform Squad, you'll focus on materially improving the operations to scale Ollie. Specifically, you will oversee the successful introduction of upgrades and transitions to core internal platforms - including but not limited to CX, Warehouse Management, ERP, and our core ecommerce platform.
Empower the CX & Operations team - working with Ollie's CX & Fulfillment teams, you will help define their technology requirements and assist with vendor selection. You will be a key member of the cross functional leadership team (xFT).
Who You Are:
4+ years working in eCommerce, ideally with experience with API development and consumer subscription services.
Recent experience building platform tools in a contemporary eCommerce setting (headless platform; heavy utilization of the partner landscape)
Experience managing complex migrations, ideally including eCommerce Platform (replatforming)
Experience using any of the following would be advantageous - Segment, BigCommerce, Gladly, Logiwa, Netsuite
Experience working directly with engineers as part of an agile team including participating in scrum ceremonies
Time spent at a venture-backed startup during hypergrowth
Experience with data orchestration and enterprise segmentation techniques across action systems and reporting systems
You are collaborative with the ability to manage a diverse stakeholder group
You believe in Ollie's mission and empathize with the needs of dogs and their parents.
What You'll Get:
Competitive pay and a stake in the company
Sponsored 401k program with employer match up to 4%
Comprehensive health coverage including medical, dental and vision
Flexibility to work remotely
Unlimited vacation policy that you're actually encouraged to use
Paid parental leave
1-week paw-ternity leave for new dog parents
Free Ollie subscription
Inspiring pack members!
If you'd like to stand out, tell us in your cover letter why you're interested in joining Ollie and how your skills match the responsibilities detailed in this posting.
Ollie embraces diversity and equal opportunity. We're committed to building a team that represents a variety of backgrounds, perspectives, and skills. Ollie is an equal opportunity employer and does not discriminate on the basis of race, national origin, gender, gender identity, sexual orientation, protected veteran status, disability, age, or other legally protected status. For individuals with disabilities who would like to request an accommodation, please include that in your application.