Product Designer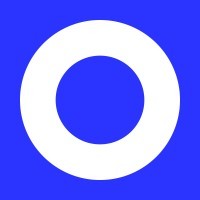 Loop Returns
Product, Design
Remote
Posted on Friday, May 26, 2023
The Design Team strives to create exceptional experiences for Loop brands and their customers by designing both product experiences and market offerings. They establish our visual identity and express it across various touchpoints.
We are looking for a Product Designer to join our Product Design team in pioneering the new frontier in post-purchase love and mindful consumerism. Candidates should have knowledge of design fundamentals as related to user experience. You must be a practitioner of User Centered Design methodologies, knowing how to apply typography, layout, visual design, design systems, and possess strong interaction design skills. You are an evangelist for our brand, product, and philosophy. Through your passion and professionalism, you will drive strategies based on real people's insights, use your craft to turn these insights into beautifully designed products, and inspire the organization by prototyping what's possible.
Right away, we've listed what we think you'll be spending your time on. We're growing fast, and growth means the challenges we'll work on together will change as we lead Loop through new and different phases.
This is an indispensable role with us, so we'll be looking for you to have examples of when you've tackled these challenges throughout your career. We've laid out the experience we think is important to set you up for success in this role. But, we appreciate that different humans will solve problems in different ways, so we don't expect you to fit exactly in a box of requirements.
Loop HQ is a state-of-the-art office located in Columbus, Ohio, and more than half of our team works remotely across the United States and Canada. You can choose to join us in the Columbus office or stay fully remote in this role.
What You'll Do:
Help bring our business strategy to reality through collaborative design execution, as an early member of a small but powerful product design team.
Design concepts and iterate on ideas to reduce the complexity of our product offering, while solving new and unique design and business challenges.
Work heavily to use interactions models, workflows, UI designs, and interactive details to bring your concepts to reality with our engineering and product teams.
Leverage research and data to inform your design decisions.
Collaborate with other designers to promote a high level of craftsmanship and foster a culture of creative thinking and design inclusivity.
Create well documented wireframes, prototypes, and experience documentation in order to communicate appropriate design specifications.
Support the development of visual brand assets and for our Marketing team, helping them deliver impactful campaigns and materials.
Clearly articulate your work to cross-functional partners and stakeholders.
Contribute to the expansion of our design systems and UI patterns.
Push the boundaries in e-commerce by helping us build a new frontier in post-purchase love and mindful consumerism.
Your Experience:
3-5+ years of Product Design experience supporting B2B SaaS products.
Experience with design for front-end and back-end (administrative) interfaces.
Comfortable communicating with customers directly to distill actionable insights.
Strong knowledge of HTML, CSS, Mobile First approach and responsive design practices.
Proficient in designing and prototyping in Figma.
Presentation skills to support your designs, ideas, and key milestone deliverables to peers and cross-functional team members.
Strong verbal communication skills.
A strong understanding of the end-to-end iterative design process including how to use design research, jobs to be done framework, and journey mapping, in order to wire-frame, prototype, or create high-fidelity visuals.
Demonstrated knowledge in learning business needs and product experiences in order to design concepts to solve complex problems.
Very detailed in the creation of your visual designs, documentation, and overall work.
Clear examples of how you have executed your designs in the lifecycle of a project.
In a perfect world, Loop wouldn't exist. If we had our way, we'd live in a world where we're mindful about how we consume, we love every product we own, and we share values with the brands who create them. In reality, commerce isn't perfect and often breaks. Loop creates second chances.
We're starting by revolutionizing the post-purchase experience. We've taken one of the most fragile commerce interactions - returns - and turned it into something consumers actually love, and that deepens our connection to brands and products.
We take connection seriously on the inside, too. We're building a work experience that allows you to Be A Human First and prioritizes empathy and wellbeing. We view Loop as a special place in your career to shape the future of an industry and become a better person while doing it. You can grow faster here in a shorter amount of time - we'll give you space and trust you to fill it.
You can review our privacy notice
here
.