Director, Product Design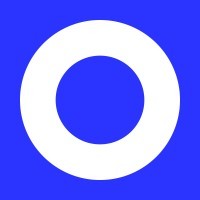 Loop Returns
Product, Design
Remote
Posted on Friday, May 26, 2023
The Design Team strives to create exceptional experiences for Loop brands and their customers by designing both product experiences and market offerings. They establish our visual identity and express it across various touchpoints.
The Director of Design will establish and oversee Loop's design system, visual identity, and design strategy, while executing our design vision. Through outstanding user experience design, we consistently win over merchants, and you will elevate our team to even greater heights.
As the design team leader, you effortlessly transition between a big-picture view and attention to detail. You thrive on collaborating with diverse teams and individuals. You can expect to work in a product-led environment, and a product culture that is merchant-centric and design-led.
Right away, we've listed what we think you'll be spending your time on. We're growing fast, and growth means the challenges we'll work on together will change as we lead Loop through new and different phases.
This is an indispensable role with us, so we'll be looking for you to have examples of when you've tackled these challenges throughout your career. We've laid out the experience we think is important to set you up for success in this role. But, we appreciate that different humans will solve problems in different ways, so we don't expect you to fit exactly in a box of requirements.
Loop HQ is a state-of-the-art office located in Columbus, Ohio, and more than half of our team works remotely across the United States and Canada. You can choose to join us in the Columbus office or stay fully remote in this role
Here's an overview of your responsibilities. Keep in mind that as Loop continues to grow, the challenges we tackle together will evolve across different phases:
Cultivate and empower the design team through hiring, mentorship, and efficient systems and processes.
Embrace a multifaceted role where you'll take ownership of both strategy and execution, given our early-stage company.
Collaborate with Engineering and Product teams to make Loop the leading ecommerce post-purchase platform.
Lead a renowned Design team to effectively communicate Loop's vision to the world, creating value for the entire company.
Lead by example, prioritizing human needs, and mentor the Design team to enhance their skills and overall well-being.
Develop visual brand assets and support Marketing to deliver impactful campaigns and materials.
Establish a cohesive visual experience between our product and external materials.
Foster design thinking integration into Engineering, Product, and Design processes, taking it beyond its current boundaries.
Innovate tools, systems, and processes to promote scalability and faster time to market.
Collaborate with senior leadership to set, drive, and communicate the product vision.
Act as the voice of our market, sharing insights across teams to position Loop as the premier ecommerce returns solution.
Find the right balance between collaboration, consensus, empathy, and action-oriented decision making.
Uphold and promote Loop's core values, contributing to an elevated culture within the organization.
Your Experience:
7+ years of Product and UX Design experience, particularly with SaaS products.5+ years of team leadership and management in the design field.
E-commerce experience is highly valued.
Experience working in a B2B environment (admin interfaces and a front end experience) is required.
Demonstrated expertise in building exceptional design systems.
Familiarity with design agency partnerships is advantageous.
Startup experience, navigating rapid growth stages, is beneficial.
Strong portfolio showcasing product design and process examples.
Proficiency in Figma, Adobe Products, HTML, CSS, and/or Javascript is nice to have.
Embrace a proactive "owner" mindset to solve problems and contribute wherever necessary.
Proven ability to build strong internal partnerships and become a trusted collaborator.
More About You:
A track record of enhancing your role through seeking coaching, setting expectations, and improving processes and content.
Embrace continuous improvement and an agile environment, valuing experimentation, measurement, reflection, and iteration.
Displayed examples of having crucial conversations, providing feedback, and demonstrating humility and vulnerability.
Highlight instances where you improved existing practices and negotiated changes for the betterment of the team and stakeholders.
Demonstrate adaptability and commitment to team decisions, even when they differ from personal preferences.
In a perfect world, Loop wouldn't exist. If we had our way, we'd live in a world where we're mindful about how we consume, we love every product we own, and we share values with the brands who create them. In reality, commerce isn't perfect and often breaks. Loop creates second chances.
We're starting by revolutionizing the post-purchase experience. We've taken one of the most fragile commerce interactions - returns - and turned it into something consumers actually love, and that deepens our connection to brands and products.
We take connection seriously on the inside, too. We're building a work experience that allows you to Be A Human First and prioritizes empathy and wellbeing. We view Loop as a special place in your career to shape the future of an industry and become a better person while doing it. You can grow faster here in a shorter amount of time - we'll give you space and trust you to fill it.
You can review our privacy notice
here
.