Engineering Manager, Platform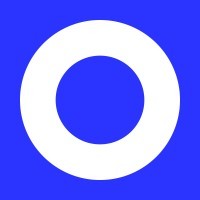 Loop Returns
Software Engineering
Remote
Posted on Saturday, May 6, 2023
Loop is experiencing an exciting period of growth. As we expand our business with thriving merchants, we are focused on developing our best engineering practices. We're looking for an exceptional human to lead a team in disciplines of Engineering Enablement and Platform Development. Our next leader will mature the team structure, strengthen collaboration across the org and guide the team to identify pain points and bottlenecks, improve systems and technical processes.
Engineering teams at Loop develop modular, purpose-built components, using API and event-based communication. You will manage a team to develop and integrate internal tools with cloud-based services like CI/CD, source code management, testing pipelines and multiple non-production environments, improving the path to production. As Loop scales its engineering practice, we must reduce friction, distribute our developer practice while maintaining high-standards of quality and security in the process. The team will interface closely with Development and Security operations on systems, advocate for multiple product delivery teams and enable the wonderful humans at Loop to be successful.
At Loop, acquiring new business, retaining happy customers and expanding our product requires demonstrated maturity in our craft. We value automated testing and continuous delivery, including automated onboarding of humans, consistent security controls, hardened, reliable systems using infrastructure and configuration as code. We monitor and observe the success of our systems, our processes and we strive for improvement based on metrics.
This is an indispensable role with us, so we'll be looking for examples of when you've tackled these challenges throughout your career. We've laid out the experience we think is important to set you up for success in this role. Loop team members are open to candid feedback and are able to deliver, creating a culture of accountability and performance. But, we appreciate that different humans will solve problems in different ways, so we don't expect you to fit exactly in a box of requirements.
Loop HQ is a state-of-the-art office located in Columbus, Ohio, and more than half of our team works remotely across the United States and Canada. You can choose to join us in the Columbus office or stay fully remote in this role.
Challenge: Grow a cross-functional team responsible for scaling the best ecommerce post-purchase platform in the market.
Hire and mentor extraordinary humans across data, infrastructure, security and technology roles.
Develop and advocate for a team vision to achieve business objectives and engineering excellence.
Your experience:
You have led newly formed teams and built a culture of growth, success and accountability.
You can coach and lead the hiring process on behalf of team members and candidates.
You exhibit a model of leadership for a team's journey in self-managing.
You understand the value of work when balancing team priorities.
Challenge: Develop a results based approach to empower engineering and business stakeholders.
Consider quality, reliability, scalability and security in team and organizational goals.
Coach technical decision making with teams and peers to ensure it aligns with company needs.
Effectively handle requests from multiple stakeholders, manage expectations, and effectively prioritize your work.
Seek out and learn about engineering and business problems that teams face.
Your experience:
You have used a product mindset to develop, manage and deliver a roadmap that enables internal improvements to developer workflow.
You can implement self-service solutions across engineering teams to provide individual empowerment.
You understand the software development process and are able to communicate it clearly.
You understand how to balance the support needs of an organization against efforts to improve systems and environments.
You recognize opportunities to simplify and automate operations over ad-hoc implementations.
Challenge: Elevate leadership culture at Loop
Build strong, empathetic relationships across the organization on behalf of your peers and team.
Create accountability within and across departments for achieving results.
Promote and model the Loop Core values in a way that builds engagement and trust.
Grow individuals capable of being the next line of Engineering Managers at Loop.
Your experience:
You strongly advocate for diversity and inclusion in organizations.
You seek to understand what people desire and guide them towards individual career fulfillment
You have an explicit account of your professional journey between technical and people leadership.
You have specific experience growing contributors into crucial members of a team, balancing the team's skills and needs.
You actively participate as a team member, managing and growing high performing, self managing teams
In a perfect world, Loop wouldn't exist. If we had our way, we'd live in a world where we're mindful about how we consume, we love every product we own, and we share values with the brands who create them. In reality, commerce isn't perfect and often breaks. Loop creates second chances.
We're starting by revolutionizing the post-purchase experience. We've taken one of the most fragile commerce interactions - returns - and turned it into something consumers actually love, and that deepens our connection to brands and products.
We take connection seriously on the inside, too. We're building a work experience that allows you to Be A Human First and prioritizes empathy and wellbeing. We view Loop as a special place in your career to shape the future of an industry and become a better person while doing it. You can grow faster here in a shorter amount of time - we'll give you space and trust you to fill it.
You can review our privacy notice
here
.