Sales Development Representative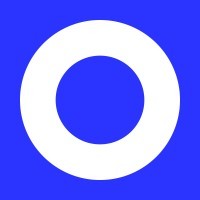 Loop Returns
Sales & Business Development
Remote
Posted on Thursday, April 27, 2023
The Sales Team at Loop is the engine that powers the business. In an ever evolving market and company, the sales team seeks to provide revenue and stability that can accelerate our vision to market.
We've listed what we think you'll be spending your time on right away. We're growing fast, and growth means the challenges we'll work on together will change as we lead Loop through new and different phases.
This is an indispensable role with us, so we'll be looking for you to have examples of when you've tackled these challenges throughout your career. We've laid out the experience we think is important to set you up for success in this role. But, we appreciate that different humans will solve problems in different ways, so we don't expect you to fit exactly in a box of requirements.
Loop HQ is a state-of-the-art office located in Columbus, Ohio, and more than half of our team works remotely across the United States and Canada. You can choose to join us in the Columbus office or stay fully remote in this role.
What You'll Do:
Conduct outbound prospecting to identify and qualify potential customers through phone calls, emails, social media, and other channels.
Research and understand prospects' business needs and pain points to effectively communicate the value proposition of Loop.
Schedule and coordinate introductory calls or demos for qualified prospects with Account Executives (AEs).
Track and document all interactions and lead information in Loop's CRM system (we use HubSpot) to ensure accurate and up-to-date data.
Continuously learn about the industry and competitors to provide valuable insights to merchants and improve sales messaging.
Collaborate with AEs and other team members to optimize sales processes and improve overall sales performance.
Meet and exceed weekly and monthly KPIs for outbound calls, qualified leads, and scheduled meetings.
Achieve (or exceed!) monthly SQO quota.
Participate in ongoing training and coaching sessions to improve sales skills and product knowledge.
Continuously provide feedback to the marketing team on the effectiveness of campaigns and messaging.
Act as THE voice of our market, sharing insights with our sales, marketing, merchant success and product teams so we can be exceptional at responding to market needs.
Your Experience:
Strong prospecting skills with the ability to identify and qualify potential customers through various channels, such as cold calls, cold emails, social media, and other creative methods.
Excellent communication skills, both written and verbal, with the ability to engage and persuade prospects through phone, email, and other channels.
Strong listening skills to understand prospects' needs and pain points and effectively communicate the value proposition of Loop.
Positive attitude, persistence and resilience in the face of rejection or setbacks, with the ability to maintain motivation and focus on achieving quota.
You have a results-driven mindset and a willingness to go above and beyond to meet and exceed quotas.
You have a tried and true method to prioritize, stay organized, and handle every detail with care while juggling multiple priorities simultaneously.
Comfort with using technology and software tools, such as CRMs, email automation platforms, and prospecting tools; experience with (or are excited to learn) Loop's tools - Hubspot, Slack, Notion, Loom, and Google Suite.
You know how to effectively collaborate with cross-functional teams, including AEs, marketing, and merchant success.
Willingness to learn and continuously improve sales skills, including product knowledge, sales processes, and industry trends.
You can provide examples of how you addressed a customer's concern or hesitation with a product and turned that hesitancy into a win.
You thrive in rapidly changing, ambiguous, and fast-moving environments.
You have examples to share of how you're already living Loop's core values: Be a Human First, Clear is Kind, Go Get Results, Land the Plane, and Make Merchants Successful.
In a perfect world, Loop wouldn't exist. If we had our way, we'd live in a world where we're mindful about how we consume, we love every product we own, and we share values with the brands who create them. In reality, commerce isn't perfect and often breaks. Loop creates second chances.
We're starting by revolutionizing the post-purchase experience. We've taken one of the most fragile commerce interactions - returns - and turned it into something consumers actually love, and that deepens our connection to brands and products.
We take connection seriously on the inside, too. We're building a work experience that allows you to Be A Human First and prioritizes empathy and wellbeing. We view Loop as a special place in your career to shape the future of an industry and become a better person while doing it. You can grow faster here in a shorter amount of time - we'll give you space and trust you to fill it.
You can review our privacy notice
here
.