Sales Engineer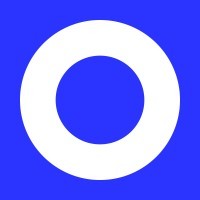 Loop Returns
Sales & Business Development
Remote
Posted on Friday, April 21, 2023
At Loop, we make returns beautiful. We enable Shopify's top brands to create powerful, automated post-purchase experiences that lower costs, reduce refunds, and increase customer loyalty and delight. We're growing fast and building a company we're proud of. Growth means the challenges we'll work on together will change as we lead Loop through new and different phases.
As a Sales Engineer, you will work closely with prospective and existing merchants to explain the technologies, systems, and processes that power Loop and to deeply understand each merchant's needs, pain points, and technical capabilities. Then you will partner with our sales, onboarding, and merchant success teams to ensure that new merchants are able to launch quickly and smoothly with Loop.
This is an indispensable role with us, so we'll be looking for you to have examples of when you've tackled similar challenges throughout your career. We've laid out the experience we think is important to set you up for success in this role. But, we appreciate that different humans will solve problems in different ways, so we don't expect you to fit exactly in a box of requirements.
Loop HQ is a state-of-the-art office located in Columbus, Ohio, and more than half of our team works remotely across the United States and Canada. You can choose to join us in the Columbus office or stay fully remote in this role.
What You'll Do
Become an expert on Loop's platform, ecosystem, and integrations, staying up to date on the latest builds.
Provide support to our current Loop sales and partner teams through various channels including Slack, in-person and virtual meetings, and shared documents.
Work to help vet and close deals from a technical requirements perspective for both our sales team and development partners/agencies.
Create customized product demos and proofs-of-concept and present these solutions to internal and external audiences.
Answer questions about our APIs, webhooks, and integrations for internal and external partners.
Learn and teach: you'll help train our sales teams on the technical aspects of Loop.
See and improve the whole system: solve new problems, evaluate workarounds, go deep with Engineering/Product/Design, and explore creative ways to develop on the Loop platform!
Your Experience
3+ years of experience in B2B pre-sales solutions engineering, or in a technical sales or technical consulting role.
We would be thrilled to hear from you if you've worked in B2B SaaS or ecommerce (or both!) in the past.
Demonstrated ability to work closely with sales and account management teams to win new business, resolve merchant challenges effectively, and build long-lasting relationships.
You have strong troubleshooting and analytical skills combined with the desire to tackle challenges head-on.
You understand how basic web components (browsers, servers, APIs, webhooks, etc.) operate, and are able to walk non-technical audiences through end-to-end flows, such as how web transactions take place from the moment a customer opens a browser to the moment their package is delivered.
Communication is a superpower of yours - you're engaging, influential, helpful, candid and open - and you're able to quickly adapt to meet the needs of your audience.
You're comfortable communicating with customers directly - asking curious questions and listening intently - to distill actionable insights.
Innate desire to learn, master, and teach our merchants and agencies the ins and outs of our product.
You have strong project management skills and ability to manage multiple priorities effectively.
You have a history of making your role better than you found it by proactively seeking coaching, and creating and continuously improving expectations, processes, and supporting content.
In a perfect world, Loop wouldn't exist. If we had our way, we'd live in a world where we're mindful about how we consume, we love every product we own, and we share values with the brands who create them. In reality, commerce isn't perfect and often breaks. Loop creates second chances.
We're starting by revolutionizing the post-purchase experience. We've taken one of the most fragile commerce interactions - returns - and turned it into something consumers actually love, and that deepens our connection to brands and products.
We take connection seriously on the inside, too. We're building a work experience that allows you to Be A Human First and prioritizes empathy and wellbeing. We view Loop as a special place in your career to shape the future of an industry and become a better person while doing it. You can grow faster here in a shorter amount of time - we'll give you space and trust you to fill it.
You can review our privacy notice
here
.