Media Manager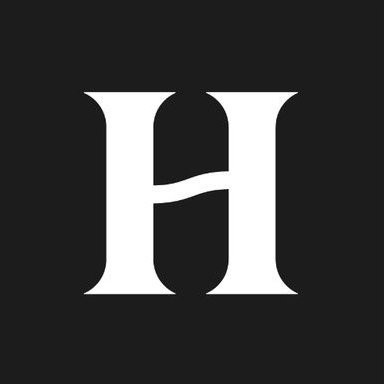 Herb
Marketing & Communications
Posted on Thursday, October 26, 2023
A brief overview
Herb is one of the leading companies in the cannabis industry, changing the way the world views cannabis and connecting brands with 14 million cannabis enthusiasts. Our highly engaged audience (12 million monthly engagements) and passionate users make Herb the ideal partner for brands and dispensaries aiming to reach this expanding market. By joining our team as a Media Manager focusing on digital marketing, you'll have the opportunity to tap into our engaged audience and full-funnel marketing, embracing the change that Herb is bringing to the world of cannabis. Help us leverage our expertise and reach to grow businesses in this fast-growing industry. A media manager plays a crucial role in the field of marketing and communications, overseeing various aspects of media planning, buying, and strategy to ensure a company's or client's message reaches the intended audience effectively. These are the specific duties and responsibilities of a media manager at Herb:
Responsibilities For A Media Manager
Media Planning:
Develop media strategies to reach target audiences in our selected mix of media channels (e.g. programmatic - display & video, paid social, SEM digital, social media,ads) and determine budget allocation.
Media Buying:
Negotiate and purchase advertising space or time, ensuring that media placements are cost-effective and aligned with campaign objectives.
Campaign Strategy & Management
Strategize and execute our media campaigns, ensuring they are delivered with accuracy and quality. Monitor and adjust campaigns as needed for optimal performance.
Internal Process
Manage and optimize internal media processes using project management tools (Asana) to ensure efficient and accurate campaign deployments.
Audience Analysis:
Analyze audience demographics and behaviors to determine the most effective channels and times for reaching the target marke, and optimize campaign performance through implementation of audience strategies.
Competitive Analysis:
Keep tabs on competitors' media strategies and market trends to identify opportunities and potential threats.
Budget Management:
Manage media budgets effectively, tracking expenditures and optimizing spending to achieve desired outcomes.
Creative Collaboration:
Work closely with cross functional creative and sales teams to ensure ads are aligned with the media strategy and achieve campaign goals.
Vendor Relations:
Build and maintain relationships with media vendors and partners, negotiate rates, secure favorable terms, and keep partners accountable.
Data Analysis:
Utilize data and analytics tools to measure the effectiveness of media campaigns, assess ROI, and make data-driven recommendations for improvements.
Reporting:
Prepare and present reports on campaign performance, highlighting key metrics and insights to stakeholders.
Compliance:
Ensure that media campaigns adhere to relevant regulations, industry standards, and best practices.
Qualifications And Skills:
Bachelor's degree in marketing, advertising, communications, or a related field.
Previous experience in media planning and buying, with a strong understanding of media channels.
Proficiency in media planning and buying tools and software.
Strong analytical and data interpretation skills.
Excellent communication and negotiation skills.
Creative thinking and problem-solving abilities.
Familiarity with market research and audience analysis.
Ability to work in a fast-paced and dynamic environment.
How to apply
This position is 100% remote, you can work from home or from the beach; wherever you happen to be as long as your output is meeting expectations. Communication with the team will happen primarily on Slack, Asana, Google Drive, and Gmail. If you're interested in helping us shape the future of cannabis around the world, send us a few samples of your work: portfolio, CV, resume, LinkedIn, or whatever represents you best to careers@herb.co. We are looking forward to reviewing your application.