Key Account Manager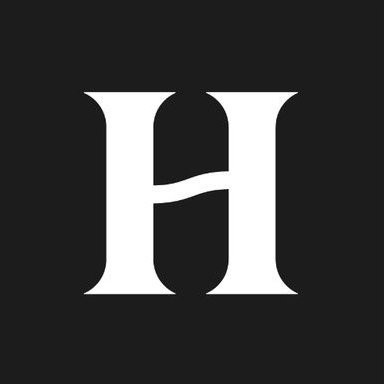 Herb
Sales & Business Development
Remote
Posted on Tuesday, August 4, 2020
A brief overview
Herb is one of the leading companies in the cannabis industry, changing the way the world views cannabis and connecting brands with 14 million cannabis enthusiasts.Our highly engaged audience (12 million monthly engagements) and passionate users make Herb the ideal partner for brands and dispensaries aiming to reach this expanding market. By joining our team as a Key Account Manager focusing on digital marketing, you'll have the opportunity to tap into our engaged audience and full-funnel marketing, embracing the change that Herb is bringing to the world of cannabis. Help us leverage our expertise and reach to grow businesses in this fast-growing industry.
Responsibilities For A Key Account Manager:
Drive revenue growth by ensuring the satisfaction and renewal of our key clients/accounts.
Maintain strong and growing relationships with the company's key clients.
Develop strategic ideas and actions to achieve a 100% renewal rate, ensuring all key accounts continuously renew and scale their commitment to us.
Ensure clear and effective communication with all relevant departments, including Social Content, Editorial Content, and Sales Teams.
Generate reports on account goals, progress, stage, blockers, and potential solutions to keep the account management team and stakeholders informed.
Establish strategic deadline plans to manage accounts and meet each client's goals, KPIs, and expectations.
Provide honest, personalized, and strategic recommendations for end-of-campaign reports to guarantee successful renewals and client satisfaction.
Qualifications For a Key Account Manager:
Proven experience in digital marketing, including managing campaigns and analyzing results.
Exceptional communication skills, both written and oral, with extensive public speaking experience.
Proficient in all Microsoft Office applications and digital marketing platforms.
Demonstrated ability to work independently and as a productive team member, making outbound calls daily.
Strong work ethic, eager to learn, and capable of building connections with prospects.
Excellent problem-solving skills and willingness to collaborate in a highly competitive environment.
Highly organized, able to delegate and manage content within the team and ensure client satisfaction.
Operations, sales, and marketing-oriented mindset.
Proficiency in problem-solving and negotiation.
Ability to work remotely.
Outstanding customer service and interpersonal skills to engage with various types of clients and internal stakeholders.
How to apply
We know that applying to a new role takes a lot of work and we truly value your time. We are looking forward to reading your application. If you're interested in helping us shape the future of cannabis around the world, send us a few samples of your work: portfolio, CV, resume, LinkedIn, or whatever represents you best to careers@herb.co. We are looking forward to reviewing your application.
Used by 1+ million people to discover the best in weed.