Associate Product Manager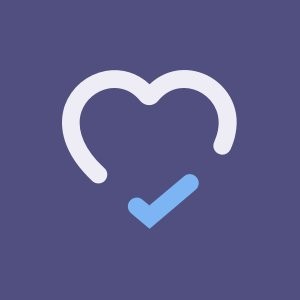 Heartbeat Health
Product
Remote
Posted on Saturday, May 6, 2023
We are seeking a highly motivated and detail-oriented individual to join our team as an Associate Product Manager (APM). The APM will report to our Product Manager and help define, solution, launch, and grow our virtual, cardiovascular healthcare experience for various stakeholders across several platforms. The APM will work directly with the product management, design, engineering, and data science teams to manage our product development at a tactical level, including the definition of system and feature level requirements for user-facing cross-platform applications on browsers and mobile devices. The role also assists in the prioritization of the backlog, owns oversight of the Scrum engineering team, feature-level testing and QA, and release coordination. As a note, our company is currently fully remote since the start of the COVID-19 pandemic. Therefore, you must be comfortable working remotely.
About the gig
Solve problems with uncommon thoughtfulness, creativity, and resourcefulness.
Own the implementation of new clients, by assisting in solutioning, overseeing implementation planning and development, managing a launch checklist, and promoting client success post-launch.
Assist with market research, user research, user testing, and interviews with various stakeholders to define the problems space, identify first principles and points of leverage, and discover opportunities to fundamentally improve cardiovascular care.
Collaborate with the clinical team to translate evidence-based clinical guidelines into the provider and patient user experiences.
Assist in the development of product strategies and roadmaps that align with company goals and objectives
Collaborate with cross-functional teams such as engineering, design, business development, data science, clinical, and operations to develop and launch new products
Define product requirements and create product specifications to guide development efforts
Monitor product performance and analyze customer feedback to identify opportunities for improvement
Assist in creating and delivering product presentations and training materials to internal teams and external customers
Jump in to help the team fight any manner of fire that immediately and negatively affects the customer experience.
About you
Have 1-3+ years of industry experience in a product owner or associate product manager role, preferably in a healthcare technology-focused industry.
Have an undergraduate degree in computer science or engineering, healthcare, business, or other related fields.
Are broadly knowledgeable about agile and scrum methods, cross-platform implementations, full stack software development, UX design, and data science.
Have experience in scoping business requirements, assisting with product roadmaps, distilling feature requirements, managing research, design, and development sprints, capturing and interpreting product success metrics, identifying product-market fit, and orchestrating growth initiatives.
Strong analytical skills with the ability to analyze data and draw actionable insights.
Excellent communication skills with the ability to present ideas and information clearly and effectively.
Detail-oriented with the ability to manage multiple projects simultaneously.
Familiarity with product development methodologies such as Agile and Scrum.
Knowledge of product, information, and data management tools such as Jira, Notion, and Amplitude, respectively.
Can work closely with team members of various backgrounds, encouraging different perspectives and feedback to constantly improve product and process.
Ability to work in a fast-paced, dynamic environment and adapt to changing priorities.
Qualities that we think make for a great fit include
Understands the complexity of healthcare and the nuances of clinical workflows. Having cardiovascular knowledge or experience is a huge plus.
Collaborates incredibly closely with product and non-product stakeholders, at both an individual and team-level, to align work to organization growth goals.
Dives into need areas as an autonomous, independent, self-starter who is energized by the ability to make improvements without asking for permission.
Drives focus and culture to embody product's role as a cross-functional glue among teams within the organization.
Assists with product design and delivery with the utmost empathy, detail-orientation, and communication to promote on-time, robust, and successful releases.
Why you'll love working here
We're mission-driven: we're revolutionizing the way cardiovascular care is delivered
Up for the challenge: make a big impact by joining a fast-growing team in its early stages
Great people: become a part of something incredible, and do it with an exceptionally talented, multidisciplinary team.
We care about diversity: diversity allows us to build an excellent patient experience. We are an equal opportunity employer and we do not discriminate on the basis of race, religion, color, national origin, gender, sexual orientation, age, marital status, veteran status, or disability status.

Perks:

opt into comprehensive health, dental and vision benefits
enjoy flexible leave and work from home policies
distributed team and remote friendly culture

In addition to finding people who are truly excellent at what they do, our team is founded on a set of values we hold close to heart:
Our Values
Be amazing at what you do, without ego.
Take ownership and be accountable to yourself and the team.
Move fast with our stakeholders' best interests at heart.
Be open to a breadth of ideas, but focused on delivery.
Measure and improve what really matters.
Be candid and honest with people.
Demonstrate high integrity, always.
Help others and appreciate those who help you.
Be a kind and decent human.
Have fun.
We are looking for an exceptional, experienced Associate Product Manager. You're an amazing problem solver who is open to new ideas, thoughtful in your approach, pragmatic in your delivery, constantly learning, and up for a challenge. You elevate the work of those around you.
We're an equal opportunity employer. All applicants will be considered for employment without attention to race, color, religion, sex, sexual orientation, gender identity, national origin, veteran or disability status.
We do not accept unsolicited resumes from outside recruiters/placement agencies. Heartbeat will not pay fees associated with resumes presented through unsolicited means.