Sr. Developer Relations Manager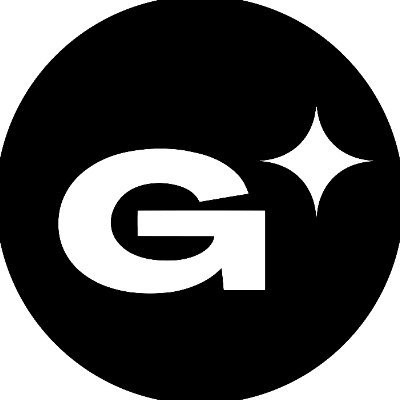 Genies
Software Engineering
San Francisco, CA, USA
Posted on Wednesday, September 6, 2023
Genies is culture's leading avatar technology company empowering humans to create their own avatar experiences. To-date, Genies has been widely adopted by cultural tastemakers and has partnerships with Universal Music Group and Warner Music Group as their rosters' "official avatar." Genies has recently launched its consumer arm via its AR Developer Kit which allows developers to create interoperable avatar experiences for mobile and hardware AR. Their first avatar experience, Silver Studio, allows users to design and exchange digital fashion. Genies has raised $250M from investors such as Silver Lake, BOND, NEA, and Bob Iger valuing the company at $1 billion.
Seated in our Los Angeles based headquarters, Genies is looking for an Developer Relations Manager to join our team to manage, cultivate, and grow the Genies developer and artist community.
As Genies gets closer to releasing a public Developer Kit, you will play a key role in building an engaged community of developers and artists from the ground up, along with onboarding and evangelizing the community as they build their games and experiences for the Genies avatar social network. You will be a vital stakeholder across marketing, product, and engineering as the face of Genies and an advocate for the external community.
What You'll be Doing:
Develop, manage, and cultivate the Genies community in order to build strong relationships with the growing network of external developers and 3D artists
Build strong engagement programs and initiatives within the community to champion the use of Genies technology stack and help developers and 3D artists achieve their goals through active collaboration
Responsible for sourcing, recruitment, and onboarding processes for developers and 3D artists joining and gaining access to Genies' tools and community
Partner with stakeholders across marketing, product, operations, and engineering teams to develop and distribute materials needed for the community
Establish marketing partnership opportunities with other communities and platforms to cross-promote and drive awareness for developer events and content
Serve as a spokesperson, representing Genies in local, global, and virtual strategic events that educate and acquire new developer opportunities such as conferences, workshops, briefings, meetups, academic seminars, and hackathons
Collaborate with the marketing team to plan and coordinate campaigns and connect the developer community to broader marketing initiatives
Own marketing messaging, voice, and tone throughout the community and for developer activations around product launches
Develop and execute strategic plans that align with business objectives, utilizing insights gained from content performance, event feedback, and community interactions. Continuously refine and enhance the team's strategies and initiatives to foster growth, user satisfaction, and brand loyalty.
Take ownership of the developer persona and their journey touchpoints. Deeply understand learning preferences and feature priorities
What You Should Have:
5+ years of experience in Developer Relations, Developer Marketing, Community Management, or related roles
Ability to support and maintain relationships with artists + developers
Proven experience in building a community from the ground up
Ability to take a strategic and creative approach to lead developer marketing and community initiatives through engaging content, copy, and campaigns
Excellent written and verbal communication skills; able to tell a compelling story and inspire people to participate
Experience with managing Discord communities, or similar community platforms, is preferred
Capable of working effectively both independently and as part of a team - the ideal candidate needs to be self-motivated, have a strong sense of ownership, and excellent organizational skills
Passionate about the mixed reality, mobile, or digital content sectors, including expertise in 3D development, app development, SDKs, APIs, artificial intelligence or related technologies.
Communication and problem solving capabilities across functions (e.g., Creative Teams, Legal, Marketing, Partnerships, Operations, Finance, Engineering, and Dev Support).
Effectiveness working independently in a fast-paced and fluid environment, with experience adapting, identifying problems early, and presenting solutions.
How Genies will support you
Genies is a well-funded, growing start-up that cares deeply about each of our employees' growth and success. Our roles and their responsibilities are created with a breadth of scope that introduces each employee to exciting new challenges and opportunities that a growing start-up encounters. The actual base pay is dependent upon a number of factors, including: professional background, training, transferable skills, work experience, education, location, business and product needs, and market demand. The base pay range is subject to change and may be modified in the future. Full-time employees may also be eligible for equity compensation, in addition to a robust health, wellness, and benefits package.
Starting Salary Range: $92,000.00 to $138,000.00 USD
Here's why you'll love working at Genies:
You'll work with a team that you'll be able to learn from and grow with, including support for your own professional development
You'll be at the helm of your own career, shaping it with your own innovative contributions to a nascent team and product with flexible hours and a work from home policy
You'll enjoy the culture and perks of a startup, with the stability of being well funded
Comprehensive health insurance for you and your family (Anthem + Kaiser Options Available), Dental and Vision Insurance
Competitive salaries for all full time employees
Unlimited paid time off, sick time, and paid company holidays, in addition to paid parental leave, bereavement leave, and jury duty leave for full-time employees
Health & wellness support through programs such as monthly wellness reimbursement
Working in a brand new, bright, open-environment and fun office space - there's even a slide!
Genies is an equal opportunity employer committed to promoting an inclusive work environment free of discrimination and harassment. We value diversity, inclusion, and aim to provide a sense of belonging for everyone.