Assigning Editor (Canadian Market)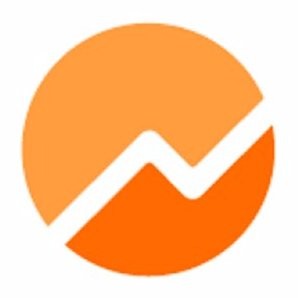 Fundera
Canada · Remote
Posted on Wednesday, April 26, 2023
NerdWallet is hiring an Assigning Editor to help manage its Content Team who work on the Canada site. You will play an instrumental role in helping us continue to build the NerdWallet brand in Canada as we look to deliver quality content in support of our company's mission to provide clarity for all of life's financial decisions.
In this managerial role, your primary responsibility is to edit and mentor writers as they expand their expertise and authority in the personal finance topics they write about — including credit cards, mortgages, banking, loans, investing and general personal finance. You'll also participate in the creation and execution of our quarterly content roadmap.
Day to day you'll work with our experienced editorial team to manage writers and help deepen our team culture, as well as collaborate on, and sometimes lead, cross-functional projects. Overall, the right candidate can balance multiple priorities and is a detailed editor.
If you were here 6 months ago, here are some initiatives you might have worked on:
Crafting and launching our article syndication process.

Editing year-end updates of all of our tax content.

Supporting the launch of the Loans vertical through strategic planning, assignment creation and line editing.

Researching and designing rubrics for our product review and star rating systems.
Where you can make an impact:
Line editing content authoritatively for transparency, accuracy, structure, tone, voice, style and grammar to help writers build authority and trust with consumers.

Leading and developing writers, and potentially other editors.

Leading content team meetings when needed.

Influencing, building and completing content strategy for one or more verticals, alongside other collaborator teams, to meet key goals.

Ensuring the team accepts SEO best practices, iterates to achieve the best organic search results and optimally maintains the performance of their content.

Collaborating with cross-functional team members to evaluate, prioritize, and take ownership of business and content opportunities.

Adapting content strategy and approach as consumer, company and team priorities evolve.

Growing domain expertise to identify consumer struggles and industry trends, and supporting the team in doing the same.

Effectively communicating strategy, goals, ideals and feedback within and outside the team.

Optimizing and leading aspects of the editorial workflow and processes.

Demonstrating and fostering a growth mindset to ensure the team is improving and expanding skills, and thinking bigger over time.

Interviewing applicants for open content roles.
You are:
Passionate about ensuring that NerdWallet Canada's content is engaging, clear and practical.

A consistent editor, demonstrating expertise at not only grammar and style, but also expertise around research and reporting, consumer-first messaging and SEO.

At ease with giving and receiving constructive feedback and committed to self-improvement.

Able to work through contending viewpoints and handle significant conversations effectively.

Comfortable making prioritization decisions, dedicating resources as priorities call for.

Tenacious about working efficiently and having a strong attention to detail.

Comfortable with change and ambiguity.

Resourceful and self-directed. You can manage a variety of assignments with minimal direction, and consistently deliver polished work.
Your experience:
We recognize not everyone will have all of these requirements. If you meet most of the criteria below and you're excited about the opportunity and willing to learn, we'd love to hear from you.
5+ years experience editing for consumer-facing publications in the U.S. or Canada.

2+ years of people management experience.

Knowledge of the Canadian Personal Finance landscape and SEO experience are a plus.

Experience managing writers or freelancers.

Experience working on projects with cross-functional partners is a plus.
Where:
This role will be based in San Francisco, CA or Remote (US and

Canadian Province excluding Quebec

)

We believe great work can be done anywhere. No matter where you are based, NerdWallet offers benefits and perks to support the physical, financial, and emotional well being of you and your family.
What we offer:
Work Hard, Stay Balanced (Life's a series of balancing acts, eh?)
Monthly Healthcare Stipend

Rejuvenation Policy – Flexible Time Off + You will receive the official public holidays in your province + Mental Health Days

Pregnancy and Parental leave – NerdWallet will top up your pay so you receive 100% of your salary for 12 weeks for pregnancy leave and 12 weeks for parental leave

Mental health support through Ginger.io

Paid sabbatical for Nerds to recharge, gain knowledge and pursue their interests

Weekly Virtual Bootcamp, Yoga and Mindfulness Meditation sessions

Monthly Wellness Stipend and Cell Phone Stipend

WiFi stipend and work from home equipment stipend
Have Some Fun! (Nerds are fun, too)
Nerd-led group initiatives – Intramural Sports, Employee Resource Groups for Parents, Diversity, Equity, and Inclusion, Women, LGBTQIA, and other communities

Hackathons, Happy Hours and team bonding across all teams and departments

Company-wide events like Little Nerds Day (aka bring your kids to work day, even if you're remote!) and our annual Charity Auction
Plan for your future (And when you retire on your island, remember the little people)
Annual Enrichment Stipend for learning and development

RRSP with a 4% match. Eligible one month after hire.
#LI-DNI