Director, Data Engineering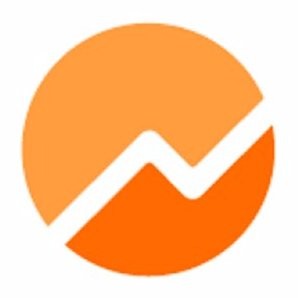 Fundera
Software Engineering, Data Science
San Francisco, CA, USA · Remote
Posted on Friday, April 21, 2023
NerdWallet has a mission to provide clarity for all of life's financial decisions. We are looking for a Director of Data Engineering to join us in achieving that goal. You will have responsibility for a major engineering organization at NerdWallet, leading through other managers to help your teams deliver the right work at the right time. You will drive improvements for our core data platform & data warehouse that powers analytics across the company.
If you were here 6 months ago, here are some things you might have worked on:
Integration of new technologies into our stack, like Segment and dbt.
Major projects to improve the schema of our data warehouse tables.
Partnering with Analytics and Business Intelligence teams, jointly developing new dashboards that provide insights into customer behavior.
Planning an evolution of both enhanced data governance and self service data tools.
Where you can make an impact:
Build healthy, productive teams. You own the health of your teams, ensuring that they are challenged and growing. You forge goals into a bold, coherent vision for your group. You also improve the effectiveness of your direct reports through mentorship and coaching.
Deliver results. You push your teams to consistently deliver on major commitments that move our business forward. You drive key success metrics, communicate project status to collaborators, and work to clear blocking issues from the roadmap.
Customer focus. You have a relentless focus on the customers of your data systems. You treat data as a product and work with internal customers to plan, develop, launch, and manage the services under your supervision.
Build cross-functional partnerships. You work with individuals across NerdWallet to ensure your teams align on business strategy and deliver on commitments. You work closely with product managers and program managers to maximize the success of your projects.
Guide technical direction. You engage in technical discussions with your engineers and managers, working to understand tradeoffs and guide major decisions. You have been a data engineer yourself and can dive into architectural details with your teams.
Ensure operational excellence. You set high standards and drive best engineering practices for your services. You focus your teams on addressing the right operational concerns and enable learning through incident postmortems and sprint retrospectives.
Grow your teams. You partner with our recruiting group to identify a diverse set of world-class managers and engineers to hire. You take an active role in sourcing and interviewing candidates.
Empower your teams. You are a role model of cross-functional leadership. You create a culture of creativity, collaboration, inclusion, and innovation across your teams.
You are:
Able to work independently, operating without significant input or guidance.
Skilled at resolving ambiguity. When there is uncertainty, you can work with project partners to define the path forward.
Effective at building a strong data culture across the entire organization.
Able to communicate effectively in a diverse set of circumstances. You are a clear communicator in a 1:1, an all-hands presentation, or a written document to executive leadership.
Forward-thinking, looking around corners to anticipate risks before they occur.
Technically-skilled, and able to understand technology tradeoffs that your teams will face.
Effective at working with partners to develop a compelling long-term technical vision for your organization.
Able to drive process improvements that make your teams more effective over time.
Skilled at vendor selection and management, making sure the "right" partner is chosen and that results are delivered.
Your experience:
We recognize not everyone will meet all of the criteria. If you meet most of the criteria below and you're excited about the opportunity and willing to learn, we'd love to hear from you.
Degree in Computer Science, Engineering, or equivalent experience
At least eight years managing software or data teams, with at least three years of experience managing other managers
At least five years of professional experience as a software engineer
Deep understanding of data engineering principles, including data ingestion and data warehousing
Strong skills in critical thinking, decision making, problem-solving, and attention to detail
Proven success in an Agile development environment
Strong written and oral communication ability with excellent interpersonal skills
Where:
This role will be based in San Francisco, CA or remote (based in the U.S.).
We believe great work can be done anywhere. No matter where you are based, NerdWallet offers benefits and perks to support the physical, financial, and emotional well being of you and your family.
What we offer:
Pay Transparency
The salary range for this role is $200,000-$366,000.
Base pay offered may vary within the posted range based on several factors, including but not limited to education, job-related knowledge, skills, experience, and location.
Work Hard, Stay Balanced (Life's a series of balancing acts, eh?)
Industry-leading medical, dental, and vision health care plans for employees and their dependents
Rejuvenation Policy – Flexible Time Off + 13 holidays + 4 Mental Health Days Off
New Parent Leave for employees with a newborn child or a child placed with them for adoption or foster care
Mental health support through Ginger.io
Financial wellness, guidance, and unlimited access to a Certified Financial Planner (CFP) through Northstar
Paid sabbatical for Nerds to recharge, gain knowledge and pursue their interests
Health and Dependent Care FSA and HSA Plan with monthly NerdWallet contribution
Weekly Virtual Bootcamp, Yoga, and Mindfulness Meditation sessions
Monthly Wellness Stipend, Cell Phone Stipend, and Wifi Stipend
Have Some Fun! (Nerds are fun, too)
Nerd-led group initiatives – Intramural Sports, Employee Resource Groups for Parents, Diversity, and Inclusion, Women, LGBTQIA, and other communities
Hackathons, Happy Hours, and team events across all teams and departments
Company-wide events like Little Nerds Day (aka bring your kids to work day, even if you're remote!) and our annual Charity Auction
Lifestyle (Be your best self - we'll take care of the details)
Our Nerds love to make an impact by paying it forward – Donate to your favorite causes with a company match
Work from home equipment stipend and co-working space subsidy
Anniversary recognition program – choose from different items and experiences
Commuting stipend
Plan for your future (And when you retire on your island, remember the little people)
401K with company match
Annual Enrichment Stipend for learning and development
Be the first to test and benefit from our new financial products and tools
Access to Rocket Lawyer for online legal support and resources
If you are based in California, we encourage you to read this important information for California residents linked here.
NerdWallet is committed to pursuing and hiring a diverse workforce and is proud to be an equal opportunity employer. All qualified applicants will receive consideration for employment and will not be discriminated against on the basis of any characteristic protected by applicable federal, state or local law. Pursuant to the San Francisco Fair Chance Ordinance, we will consider for employment qualified applicants with arrest and conviction records.
#LI-DNI