Spokesperson/Writer (Personal Finance)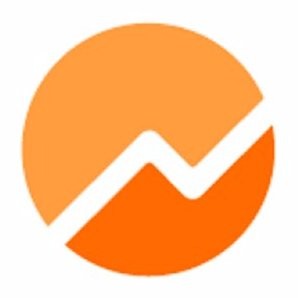 Fundera
Marketing & Communications, Accounting & Finance
Posted on Thursday, February 23, 2023
Position: Spokesperson/Writer
Level: Associate
Location: Norwich, UK or Remote (Candidates must be based in the UK)
Employment type: FTE
Department: Content
NerdWallet, a platform that provides financial guidance to consumers and small and medium enterprises (SMEs), is looking for a Spokesperson/Writer in the UK to cover the personal finance choices that millions of people grapple with every day and help spread the word through various outreach channels (for example, article syndication, social media, TV, radio) about the insights, resources and tools we offer.
Successful candidates will be able to translate complicated topics — such as loans, mortgages, banking, insurance, energy and general personal finance — into conversational articles that frame the answers our audience seeks, with the context it deserves. Additionally, they will confidently represent the NerdWallet brand externally with authority and leadership, providing accurate, on-point messaging via communication over the phone, at events, and on radio, video and broadcast on timely, challenging and even controversial topics.
If you were here 6 months ago, here are some initiatives you might have worked on:
Writing our article syndication process.
Supporting the launch of the Life Insurance vertical through content planning and line editing.
Responding to PR requests for expert commentary requests.
Where you can make an impact:
Share expertise and timely/relevant ideas to support NerdWallet's PR, social, syndication and media strategies.
Proactively identify trends and news that will interest readers, as well as media that can link to and potentially syndicate our content.
Write high-quality, rigorously fact-checked stories with a strong consumer-first orientation.
Use your strong quantitative and analytical skills to find new insights and compelling stories from data.
Leverage insights from analytics to grow NerdWallet's readership and improve the user experience through new content and optimizations.
Strengthen NerdWallet's approach to product reviews and comparisons.
You are:
A strong communicator who can empathize with consumers and help them navigate complex financial decisions.
Adept at prioritization and balancing multiple projects at once.
Resourceful and self-directed. You can tackle anything from story assignments to projects with minimal direction, and you consistently deliver polished work.
Comfortable with change and a fast-paced environment.
Passionate about self-improvement and at ease with constructive feedback.
Eager to learn about new personal finance topics, develop relevant sources and communicate consumer-first advice.
Your experience:
We recognize not everyone will have all of these requirements. If you meet most of the criteria below and you're excited about the opportunity and willing to learn, we'd love to hear from you!
Experience writing about personal finance for consumer-facing publications in the UK.
Experience speaking conversationally through written and video content, speaking engagements and all forms of media interviews, about complex topics to help consumers and SMEs take action.
Have worked or are willing to work with the Communications team on best practices and training.
Open to flexible scheduling because media interviews can happen outside the normal work day.
Have a passion for helping consumers and SMEs.
Where:
This role will be based in Norwich, UK or remote (based in the UK).
We believe great work can be done anywhere. No matter where you are based, NerdWallet offers benefits and perks to support the physical, financial, and emotional well being of you and your family.
What We Offer:
Generous Pension: NerdWallet offers up to 6% matched pension contribution
25 days holiday per year
Wellness stipend: NerdWallet gives every employee a monthly wellness stipend. It is yours to use however you'd like
Career enrichment stipend: We value a growth mindset, and we never stop learning Each year, you will have funds to help you grow professionally in your role at NerdWallet
Mental health support: We take mental health seriously. To offer you mental health support, NerdWallet partners with Ginger, a chat-based mental health app. You are able to use Ginger anytime, any place
Legal support: NerdWallet offers access to online legal support through Rocket Lawyer
Wifi stipend: NerdWallet gives every remote employee a monthly Wifi stipend
#LI-Remote
#LI-CJ1
#LI-3