Director, Digital Marketing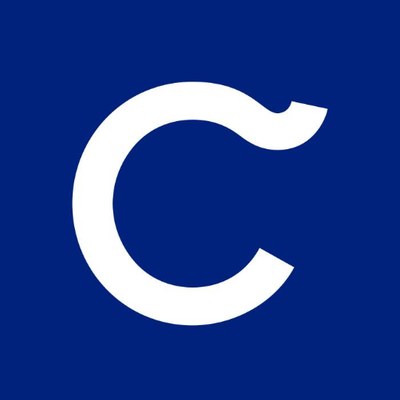 Casper
Marketing & Communications
New York, NY, USA
Posted on Sunday, May 21, 2023
Looking for a job to get you out of bed?
Casper is seeking a Director of Digital Marketing to serve as a strategic leader, creative thinker and direct response expert who can help propel a fast-growing brand to its next chapter. In this role, alongside both an internal team and agency partners, you will be focused on expanding Casper's customer base through the development and execution of digital marketing strategies and plans that drive to KPIs across the full marketing funnel.
The ideal candidate will have a deep experience across paid digital media and be well versed in building out strategies and plans that have outsmarted the competition and unlocked unprecedented growth. The candidate should also be experienced in working with creative to ensure both media and creative messaging are working in lock step to drive the highest impact. This position requires data-driven decision making as well as close collaboration with internal and external partners to ensure the overall media mix is fully optimized.
Casper (Casper.com) believes everyone should sleep better. The Sleep Company has a full portfolio of obsessively engineered sleep products—including mattresses, pillows, bedding, and furniture—designed in-house by the Company's award-winning R&D team at Casper Labs. In addition to its e-commerce business, Casper has Sleep Shops across North America and its products are available at a growing list of retailers.
We are deeply committed to building a diverse and inclusive workforce so that we represent all those who dream big equally.
When you're not catching zzz's, this is what you'll do
Help define the U.S. digital media strategy while owning the media plans, execution and optimizations in conjunction with agency partners

Bring expertise across a breadth of digital marketing channels including paid social, paid search, programmatic (display and video), affiliate, paid content, email newsletters, sponsored content, and direct media buys/partnerships

Meet or exceed KPIs and targets across the full funnel (revenue, awareness, consideration, relevancy, etc.)

Ensure marketing plans are geared toward maximizing both e-commerce revenue (topline and bottom line) as well as contribute to retail and wholesale customer acquisition for omni-channel growth

Ability to regularly provide thoughtful recommendations on budget allocation across a highly diversified digital media budget, both on an intra and inter month basis

Maximize synergies between offline and online media and optimizing the holistic impact of media

Partner closely with Integrated Marketing to ensure audiences across all platforms receive messaging relevant to their individual needs

Work alongside agency partners and Digital Product team to ensure website experiences adhere to best practices and build out testing roadmap that improves website conversion rate

Regularly syncs with Analytics team to mine for insights from MMM and MTA models, ensuring media investment is appropriately allocated, as well as ensuring multipliers are up-to-date and incrementality tests are regularly conducted for accurate value assessment

Ideate and bring to life new consumer experiences that drive brand engagement while also building trust and credibility

Strong oversight of agency partners, ensuring campaigns are executed flawlessly and performance reports extract insights that are meaningful and actionable

Maintain relationships with key partners (Google, Facebook, etc.), ensuring Casper is always following best practices and is able to access important alpha/beta opportunities

Monitor industry trends and shifts in the competitive landscape, and proactively work to keep the team on the bleeding edge of digital marketing sophistication

Work in an agile and collaborative environment, managing both an internal team as well as agency partners who serve as a direct extension of the team

Keep internal team members motivated and provide growth plans in-line with their career aspirations
Our dream candidate is/has...
Minimum 10 years of direct experience managing large multi-million dollar budgets across a wide spectrum of digital media with a proven track record of driving strong ROAS

Ability to easily flex between being a strong strategic thought leader and getting into intricacies of platforms to ensure we are fully optimized

Experience managing both internal team and agency partners, ensuring org structures complement one another and productivity is maximized

Deep understanding of best practices as it relates to campaign set-up, structure, creative, bidding, bid modifiers, ad copy, extensions, shopping feed management, and landing page testing across digital media platforms

Consistently prioritize innovation, actively staying on top of the quickly evolving digital landscape and ensuring Casper gets into alphas/betas that will drive impact

Deep understanding of how to build out full funnel strategies and connect with our different personas in relevant and meaningful ways

Management experience with a history of attracting, developing, and retaining great talent

Familiarity with different attribution methodologies and measurement approaches (LTV, ROAS) as well as online-to-offline measurement with the ability to provide a strong POV on the optimal ways to measure digital media

Experience using tools and platforms including Facebook Ads Manager, Google Ads 360 & Bing Ads, Google Search Console, Conductor, or other similar SEO tools

Stays on top of the competitive and cultural landscape with ability to quickly pivot as needed

eCommerce experience a plus
Targeted Annual Base Salary Range: $155,000-180,000 USD
Casper's compensation philosophy ensures that the actual base salary is based on factors including but not limited to skills, education, experience, special training, time in position, and/or years of service.
We recognize that annual base salary is just one part of a total rewards package. In addition, we offer a comprehensive benefits package, wellbeing resources, and other perks including:
Participation in our corporate bonus program for some splurging

Medical, vision, and dental insurance to help you with those coughs or cavities (too many waffles)

Unlimited vacation policy. We believe in the power of rest so take the time you need to recharge.

Work from Anywhere program where you can work anywhere around the world for up to 4 weeks per year

A full gifted bed set when you join and product discounts for friends and family!

… and more!
If you dream about this stuff this job is probably right for you. We look forward to learning more about you!