Talent Network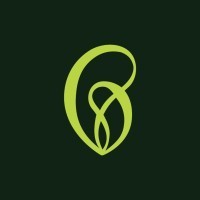 Bowery Farming
Software Engineering, People & HR
New York, NY, USA
Posted on Friday, June 19, 2020
At Bowery, we're making wildly delicious food more accessible to everyone. Driven by our proprietary end-to-end technology, our farms are transforming the entire fresh food supply chain to be simpler, safer, and vastly more sustainable.
We have 5 farms in operation (including state-of-the-art R&D and innovation farms) and we're just getting started. We're backed by tech and agriculture industry leaders with $647M in equity and debt capital, and our products are sold in over 1,400 locations.
Working at Bowery is more than just a job. It's a chance to make a global impact with first-of-its-kind technology and ridiculously good food. We're always looking for passionate minds to grow (and eat) with us! Ready to make a real difference? Join us. We'd love to have you here.
Don't see the position you're looking for? We'd still love to hear from you!
Join the Bowery Farming Talent Network by sharing your resume below. When a new opportunity arises, we'll use the information from these submissions to identify possible matches - no need to apply to the Talent Network if you have previously applied to other roles.
Bowery is an equal-opportunity employer - a place that celebrates unique backgrounds, qualities, and cultures that will enrich the workplace. We are attempting to redefine what a sustainable agricultural supply chain can look like. We cannot achieve this mission without a team that reflects the diversity of people who want fresh, locally-grown food in regard to race, ethnicity, gender, sexuality, age, national origin, religion, family status, disability, military status, and experience. We strongly encourage people from marginalized communities to apply to join our team.