Production Associate - R&D Farm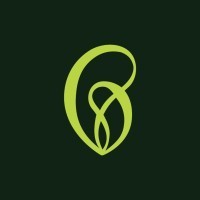 Bowery Farming
Kearny, NJ, USA
Posted on Friday, June 19, 2020
At Bowery, we're making wildly delicious food more accessible to everyone. Driven by our proprietary end-to-end technology, our farms are transforming the entire fresh food supply chain to be simpler, safer, and vastly more sustainable.
We have 5 farms in operation (including state-of-the-art R&D and innovation farms) and we're just getting started. We're backed by tech and agriculture industry leaders with $647M in equity and debt capital, and our products are sold in over 1,400 locations.
Working at Bowery is more than just a job. It's a chance to make a global impact with first-of-its-kind technology and ridiculously good food. We're always looking for passionate minds to grow (and eat) with us! Ready to make a real difference? Join us. We'd love to have you here.
About The Role:
We are seeking a passionate and committed Modern Farmer to join the team. The R&D Farm Operator will be responsible for the execution of farming and R&D-related tasks in the R&D facility. With the goal of operational excellence, the R&D Farm Operator will work with the Farm Manager to execute the day-to-day operations of the Farm, including seeding, transplanting, and harvesting. The Farm Operator will also work to collect R&D measurements and on continuous improvement projects.
To be considered for the Modern Farmer opportunity, please complete our WonScore assessment by clicking
HERE
.
What You'll Do:
Set up and maintenance of experimental systems
Breakdown of experiments - clean trays, reservoirs, pipes, and rafts
Plant Culture - work involved in seeding, transplanting, harvesting
60% farm operations & 40% data collection and processing daily
Plant Science - mass measurements, assist in taking plant physiology measurements, data entry
Who You Are:
Basic English proficiency required
Attentive to detail
Ability to work independently in a highly collaborative team environment
A high level of ownership of the R&D operations
Drive for innovation and continuous improvement
Ability to work full-time (average 40 hours per week) on a rotating shift schedule
Benefits As Good As Our Greens:
Starting hourly rate is $15.50/hour + annual increases
Free benefits from Day 1 for employees (Medical, Dental, Vision)
Heavily subsidized benefits for your family from Day 1
16 weeks of fully paid parental leave for all new parents (full-time employees)
Competitive vacation and sick time off
401K & company stock
Company paid Life Insurance, Short and Long Term Disability
Free Mental Health Resources and Wellness Benefits, including Spring Health (personalized quality therapy and psychiatry for mental health needs), Headspace (unlimited access to guided meditation sessions, and Carrot (family forming support)
Uniforms and PPE provided by Bowery
Free leafy greens & more…
Our commitment to eliminating bias and ensuring pay equity goes beyond pay transparency. Click
here
(
https://bit.ly/3CUwuUY
) to learn more about how compensation works at Bowery, how we came up with the salary on this job posting, and what we're doing to ensure your compensation is internally and externally equitable.
The salary for this role will be $15.50/hour. If this role is of interest to you, we encourage you to apply no matter what so we can see your profile and background. You can trust us to make a leveling assessment based on your unique skills and experience and communicate that with you.
Bowery is an equal-opportunity employer - a place that celebrates unique backgrounds, qualities, and cultures that will enrich the workplace. We are attempting to redefine what a sustainable agricultural supply chain can look like. We cannot achieve this mission without a team that reflects the diversity of people who want fresh, locally-grown food in regard to race, ethnicity, gender, sexuality, age, national origin, religion, family status, disability, military status, and experience. We strongly encourage people from marginalized communities to apply to join our team.