Agricultural Science & Operations Talent Network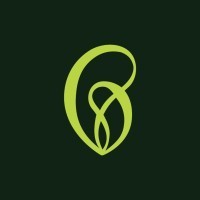 Bowery Farming
People & HR, Operations
Kearny, NJ, USA
Posted on Saturday, March 26, 2022
At Bowery, we're making wildly delicious food more accessible to everyone. Driven by our proprietary end-to-end technology, our farms are transforming the entire fresh food supply chain to be simpler, safer, and vastly more sustainable.
We have 5 farms in operation (including state-of-the-art R&D and innovation farms) and we're just getting started. We're backed by tech and agriculture industry leaders with $647M in equity and debt capital, and our products are sold in over 1,400 locations.
Working at Bowery is more than just a job. It's a chance to make a global impact with first-of-its-kind technology and ridiculously good food. We're always looking for passionate minds to grow (and eat) with us! Ready to make a real difference? Join us. We'd love to have you here.
Don't see the position you're looking for? We'd still love to hear from you!
Join our AgSci or AgOps Teams by sharing your resume below. When a new opportunity arises, we'll use the information from these submissions to identify possible matches—no need to apply to this Talent Network if you have previously applied to other roles.
AgScience Team Overview:
The AgSci Team drives yield potential through a combination of plant science, botany, software-driven data collection & production-level testing on the ground in Bowery's Commercial & R&D Farms
Develops breeding variations that adapt to Bowery's environment
Optimizes the growing environment
Drives sensory evaluation to enhance innovation in taste and flavor
Identifies the best genetics
Drives yield and quality improvements for current and future products
Collaborates cross-functionally with engineers, computer scientists, marketing, business & farm operations
AgOperations Team Overview:
The role of the AgOperations Team is to focus on daily critical system operations that promote crop yield and quality in our farms while meaningfully impacting the evolution of the indoor agriculture industry. AgOps is responsible for making the unscalable scalable through process, innovation, and technology
Manages the system health of each farm
Monitors crop health and performance in our growing facilities
Uses software-driven data collection to manage the growing environment
Provides input around new product development and crop variety trials
Transitions new products from R&D to an operational environment
Creates and manages pest and disease management programs
Collaborates cross-functionally with engineers, computer scientists, agricultural scientists, growers, business operators & farm operations
The AgScience and AgOps Teams at Bowery are on a mission to democratize access to high-quality, local, safe, and sustainable produce.
Together we're reimagining farming from the ground up to eradicate trade-offs between quality and quantity, sustainability and scale, and healthy and delicious when it comes to the food we eat.
Bowery is an equal-opportunity employer - a place that celebrates unique backgrounds, qualities, and cultures that will enrich the workplace. We are attempting to redefine what a sustainable agricultural supply chain can look like. We cannot achieve this mission without a team that reflects the diversity of people who want fresh, locally-grown food in regard to race, ethnicity, gender, sexuality, age, national origin, religion, family status, disability, military status, and experience. We strongly encourage people from marginalized communities to apply to join our team.