Sales Development Representative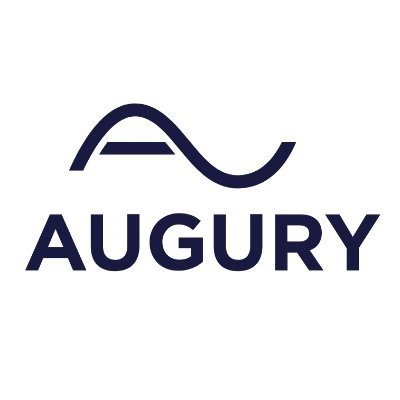 Augury
Sales & Business Development
Remote
Posted on Friday, September 1, 2023
About The Position
As a Sales Development Representative (SDR) at Augury, you'll be the engine that powers our sales team by prospecting and generating opportunities. The SDR is often our customers' first experience with Augury, so you need to be a people person who makes a great first impression.
This is a phenomenal opportunity to join our growing team as we rapidly grow our business internationally.


A Day In Your Life
Create, manage and drive inbound + outbound lead generation processes with a focus on identifying accounts and opportunities that meet a minimum qualification criteria for the strategic account teams
Promptly respond to inbound inquiries via phone and email and give our prospective customers a great first experience and impression of Augury
Build outbound campaigns that target specific experimental segments/industries and pivot based on the feedback from each outbound campaign
Have high impact engagements, develop new relationships and generate opportunities within target + non-target accounts
Confidently uncover prospect needs, initiatives, and challenges in the qualifying process You will be - above all else - an Augury expert, working in a dynamic start-up environment
Develop your business acumen through exposure to various stages of enterprise sales cycles with Fortune 500 companies
Have high impact engagements, develop new relationships and generate opportunities with key corporate level decision makers and influencers
Understand specific product applications, recognize prospect pain points, and how Augury can solve them
This key role is strategic in nature - it's not about jumping online and contacting everyone you come across. Rather, it's about considered, focused interactions that are unearthed through a high volume of personalized outbound activity (emails, cold calls, social touches)
Consistently achieve and/or exceed qualified opportunity quotas to ensure sales objectives
What You Bring
Customer Centric- 1-2 years experience in a customer facing role
Results driven- Recognizes that their day-to-day work is just a means to an end and that the real objective is results
Problem solver- Someone who can not only identify problems and issues but also conceive and propose potential solutions
Flexible tenacity- Someone who won't give up at the first sign of trouble and will keep pushing, even if it means taking a different approach
Coachable- Someone who is truly open to feedback, an excellent listener, possesses a willingness to learn and is committed to making time to improve their skills
Ability to influence- Effectively communicate complex ideas and concepts to others and motivate change, sans direct authority, externally and internally
Exceptional Communicator (written and verbal)- Someone who is an active listener and inquisitive in nature / Someone who has excellent communication and presentation skills / Someone who is comfortable selling to senior level executives
Self Starter- Someone who is defined by their actions. They are not merely those who can work well alone. They are also the ones who exhibit critical thinking skills, are motivated internally, recognize and solve problems, streamline workflows and use creativity to support their actions. Takes initiative to get stuff done on their own
We offer several perks that include flexible PTO, medical/dental/vision insurance, 401(k) match, stock options, paid parental leave, WFH and phone stipend, and hybrid 4-day work week, every other week.
The pay range for this position in Colorado, California, and New York is a targeted OTE of $75,000.00 to $87,500.00 that is composed of a 70/30 split of base salary + variable. This is the lowest to highest salary we in good faith believe we would pay for this role at the time of this posting. The pay offered may vary depending on several factors including, but not limited to, relevant education, qualifications, certifications, and experience.
Augury is a people-first organization. We believe in fostering an inclusive environment in which employees feel encouraged to share their unique perspectives, leverage their strengths, and act authentically. We know that diverse teams are strong teams, and we welcome those from all backgrounds and varying experiences. We are committed to providing employees with a work environment free of discrimination and harassment. We believe that diversity is more than just good intentions, and we are committed to creating an inclusive environment for all employees.
Augury is a proud equal opportunity employer, we strive to create a work environment in which everyone, all applicants, employees, customers, guests, and vendors feel safe and comfortable. We commit to maintain a workplace that is free of any type of harassment and does not tolerate anyone intimidating, humiliating, or hurting others. We prohibit willful discrimination based on age, gender, ethnicity, race, color, religion, political opinions, sexual orientation, sexual identity or expression, military or veteran status, disability or any other characteristic protected by law.