Field Service Manager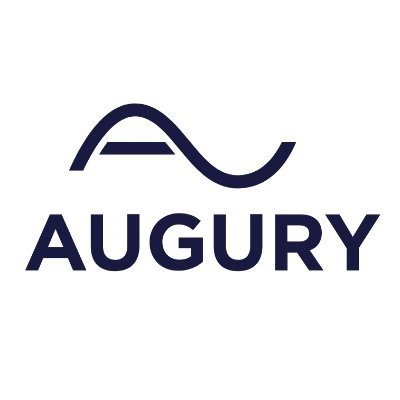 Augury
Remote
Posted on Thursday, June 8, 2023
About The Position
Our mission is to provide manufacturers and other industrial sectors with insights into the health of machines, processes, and operations to transform how people work and what they can create. A leader in Machine Health and Process Health solutions, Augury uses purpose-built AI technology, trained by industry experts and the world's largest data library, to help companies realize the full potential of their production. Together with our customers, we are pioneering Production Health by removing friction created by competing business goals so companies can improve business outcomes, empower their workforce, and achieve sustainable production- all at the same time.
As a Field Service Manager, you will help ensure that Augury's Services meets our customers' expectations of Quality & SLA. You will be responsible for managing a team of field service technicians and service partners, who provide on-site technical support and service operations to our customers.
A Day In Your Life
Ensure that the technical service team is delivering high-quality ON TIME services to Augury customer

Monitor

customer feedback, identifying areas for improvement, and working with your team to implement solutions that will help improve customer satisfaction

Provide technical support to the field service technicians by acting as an escalation point and by ensuring that they have the knowledge and tools needed to carry out their work effectively

Manage resources required to deliver field service, inventory, equipment, and vehicles. This includes forecasting demand, managing inventory levels, and ensuring that your team has the tools and equipment they need to deliver high-quality service

Provide and analyze regular reports on the performance of your team, including key metrics such as service response time, customer satisfaction, and team productivity.

Collaborate with other departments, such as sales and customer success, to identify and address customer needs and concerns
What You Bring
A bachelor's degree in a technical field such as electrical engineering or mechanical engineering

A deep understanding of the technical products or services that the company provides. Also must be knowledgeable about the industry, as well as the latest technology developments

Prior experience in a managing technical field, such as service engineering or field service

Strong communication skills, must be able to communicate effectively with both technical and non-technical team members, as well as with customers

Prior experience leading a high performing services team

Excellent customer service skills

Ability to travel frequently to customer sites to oversee technical projects, troubleshoot issues, or train team members
We offer several perks that include flexible PTO, medical/dental/vision insurance, 401(k) match, stock options, paid parental leave, WFH and phone stipend, and hybrid 4-day work week, every other week.
The pay range for this position in Colorado is $120,000 to $140,000, California is $142,000 to $157,000, and New York City is $126,000 to $152,000 This is the lowest to highest salary we in good faith believe we would pay for this role at the time of this posting. The pay offered may vary depending on several factors including, but not limited to, relevant education, qualifications, certifications, and experience.
Augury is a people-first organization. We believe in fostering an inclusive environment in which employees feel encouraged to share their unique perspectives, leverage their strengths, and act authentically. We know that diverse teams are strong teams, and we welcome those from all backgrounds and varying experiences. We are committed to providing employees with a work environment free of discrimination and harassment. We believe that diversity is more than just good intentions, and we are committed to creating an inclusive environment for all employees.
Augury is a proud equal opportunity employer, we strive to create a work environment in which everyone, all applicants, employees, customers, guests, and vendors feel safe and comfortable. We commit to maintain a workplace that is free of any type of harassment and does not tolerate anyone intimidating, humiliating, or hurting others. We prohibit willful discrimination based on age, gender, ethnicity, race, color, religion, political opinions, sexual orientation, sexual identity or expression, military or veteran status, disability or any other characteristic protected by law.