Senior Ecommerce Merchandise Manager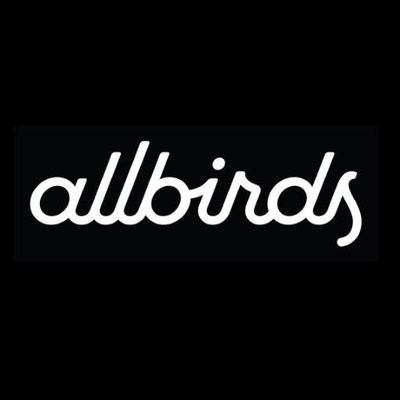 Allbirds
San Francisco, CA, USA
Posted on Friday, May 19, 2023
San Francisco, CA | Ecommerce Merchandising | Reports to Director of Merchandising
Who is Allbirds?
At Allbirds, we believe in using business as a force for good. We're a global footwear and apparel brand with roots in New Zealand and headquarters in San Francisco. Since 2016, we've been on a mission to prove that comfort, design, and sustainability aren't mutually exclusive. Our commitment to creating better things in a better way is fueled by a belief that the fashion industry needs to focus less on flash and more on thoughtfulness. We're a certified B Corporation, meaning we meet rigorous standards of social and environmental performance, accountability, and transparency. We're dedicated to making the most sustainable products we can using premium natural materials - designed for life's everyday adventures. In fact, TIME 100 named us for being one of the most innovative companies. Already calling our first shoe, the Wool Runners, the most comfortable in the world, and there is much more to come.
We take our craft seriously, but not ourselves. As part of the Allbirds family, you can look forward to team lunches, product tests, fun company events, inspiring guest speakers, comfortable shoes, sheep puns, and lots of creative ideas.
Where we need help
Allbirds is in the process of building a world class operational team to increase our ability to consistently surprise and delight our customers while making the most positive impact to our environment. As we continue to grow at an enormous pace, we need to ensure that we manage our supply chain efficiently from start to finish.
This individual will lead the retail merchandising team as we continue to scale our ever expanding retail footprint. This includes managing current and future assortments of North America B&M stores. The Merchandise Manager will be responsible for creating assortments by store grouping taking into account individual store needs to drive sales.
This person will need to be a highly analytical individual, comfortable with leading from strategy to execution. Additionally, this individual should possess excellent communication skills and cross-functional collaborations skills. This is a fantastic opportunity for someone who wants to take on a leadership role at the intersection of merchandising, planning and allocation of a high growth consumer products business.
What does the job entail?
Manage the buying process, including building assortments based on historical and current product performance, analyzing business and managing inventory flow.

Determine launch timing on products based on ecom business needs

Partner with the marketing and brand teams on email and landing page needs

Manage an excel assortment buy tool to inform cross functional teams of the assortment.

Manage our product database, Centric, with product information pertaining to ecom.

Present to leadership and key organizational partners the ecom assortment to ensure the successful execution of each season.

Build strong cross functional relationships and work collaboratively with supply chain, ecom partners, planning, marketing and product team.

Partner with the ecom team to maximize revenue by giving direction on product placement on the website.

Regularly share channel business results, risks and opportunities with cross functional teams to connect them into business performance.

Gather product insights to ensure consumer feedback is being integrated into the product development process.

Hindsight seasonal business giving teams insight on opportunities to maximize as well as risks to minimize.

Stay abreast of current trends and monitor competition.
What kind of person are we looking for?
8+ years of prior experience in a retail environment.

Prior experience in Ecommerce or omni channel merchandising.

Passionate about the art and science of merchandising.

Strong leadership skills across the organization.

You have the ability to both think strategically and execute tactically, a persistent attention to detail, and a high level of comfort working with numbers

You demonstrate high horsepower and low ego; a curious self-starter who takes the initiative to identify and resolve problems with minimal assistance

You have a continuous improvement mindset, constantly unlocking efficiencies in processes and ways of working

You are an excellent communicator and have the ability to quickly grasp new concepts while asking appropriate questions when information or instruction is not entirely clear.

You are a team player who develops trust and has the ability to influence cross-functionally, while understanding key inputs across teams to deliver on goals and drive results.
More practical skills needed:
BA/BS or equivalent

Advanced Excel skills are a must

Great leadership and communication skills
What can we offer?
The Allbirds pay range for the role is: $130,000 - $155,000, depending on location, knowledge, skills and level of experience..
Allbirds routinely evaluates pay rates, and the ranges are subject to change based on market rates and other factors. We factor in a number of components when determining starting pay, including the job and level you are hired into, location/metropolitan area, skillset, and peer compensation.
Additional benefits for roles at Allbirds may include: paid time off, equity, company bonus or sales commissions/bonuses; 401(k) plan with matching; medical, dental, and vision benefits; pre-tax savings, and wellness & lifestyle benefits.
Benefits Detail:
When you join our flock at Allbirds, we offer competitive pay as well as bonus programs for retail and management teams, healthcare, equity, savings, and other great benefits for the whole being. Eligibility requirements apply to some benefits and may depend on your job classification and length of employment. Benefits are subject to change and may be subject to a specific plan or program terms. For information about benefits and eligibility, please see the detailed list below.
Health

benefits include options for 100% company paid medical for employees (HMO, HSA, PPO with employee premium), vision and dental coverage for the employee (with dependents at an additional cost). Company paid OneMedical memberships available for members of certain medical plans. Company HSA contribution for enrolled HSA members.

Financial

benefits include company equity for applicable roles (RSU's and Options), 401(k) with matching, employee stock purchase, and company-paid life insurance and disability for full time roles, pre-tax savings programs for healthcare expenses, parents, and commuters.

Paid time off

benefits include parental leave, volunteering, family care leave, bereavement, jury duty, and voting.

Support

benefits through Mental Health (free coaching and therapy sessions for employees and dependents), Employee Assistance Program, expense reimbursement programs, and more.
Other Perks include the company discount (50%), free shoes quarterly for retail teams, new hire company merchandise allotment for corporate, food/refreshments available for retail teams during shifts, employee referral bonuses.
Please apply with your resume & cover letter. We're excited to hear from you!
Diversity
Allbirds is an equal opportunity employer and makes employment decisions on the basis of merit. Allbirds policy prohibits unlawful discrimination based on race, color, religious creed, sex, gender identity, marital or veteran status, age, national origin, ancestry, citizenship, physical or mental disability, medical condition, genetic information or characteristics (or those of a family member), sexual orientation, pregnancy, or any other consideration made unlawful by federal, state, or local laws. It also prohibits discrimination based on a perception that anyone has any of those characteristics, or is associated with a person who has or is perceived as having any of those characteristics. All such discrimination is unlawful.