Senior Corporate Paralegal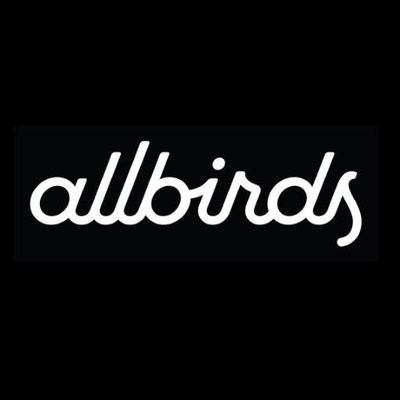 Allbirds
Legal
San Francisco, CA, USA
Posted on Thursday, April 27, 2023
Legal Team | Reports to Director, Corporate and Securities
Who is Allbirds?
At Allbirds, we believe in using business as a force for good. We're a global footwear and apparel brand with roots in New Zealand and headquarters in San Francisco. Since 2016, we've been on a mission to prove that comfort, design, and sustainability aren't mutually exclusive. Our commitment to creating better things in a better way is fueled by a belief that the fashion industry needs to focus less on flash and more on thoughtfulness. We're a certified B Corporation, meaning we meet rigorous standards of social and environmental performance, accountability, and transparency. We're dedicated to making the most sustainable products we can using premium natural materials - designed for life's everyday adventures. In fact, TIME 100 named us for being one of the most innovative companies. Already calling our first shoe, the Wool Runners, the most comfortable in the world, and there is much more to come.
We take our craft seriously, but not ourselves. As part of the Allbirds family, you can look forward to team lunches, product tests, fun company events, inspiring guest speakers, comfortable shoes, sheep puns, and lots of creative ideas.
Where we need help
Reporting to Director, Corporate and Securities, you will be responsible for a wide range of tasks, including assisting with the management of the company's claims and employment/general litigation, reviewing/analyzing documents, drafting legal documents, performing legal research, and overseeing corporate governance responsibilities.
What does the job entail?
Manage corporate governance matters, including foreign qualifications, good standing requirements, annual statements, and related issues

Support securities law compliance and SEC reporting, including the preparation and filing of Form 10-K, Form 10-Q, Form 8-K, proxy statement, Section 16, and other public company and regulatory filings

Assist with maintaining minute books and corporate records, including director and officer information, governance policies, and compliance processes

Manage domestic and international subsidiary maintenance, including corporate matters, governmental filings and licensing requirements, good standing requirements, and other issues related to Allbirds' legal entities

Design, develop, refine, and simplify legal processes

Assist with strategic corporate transactions, including due diligence, document preparation, closing mechanics, and post-closing integration as applicable

Assist with stock plan management and equity matters

Craft legal dashboards tied to company goals

Monitor outside counsel for quality assurance, timeliness, compliance with expectations, and progress against goals

Maintain contracts management function

Monitor outside counsel for quality assurance, timeliness, compliance with expectations, and progress against goals

Assist with review of press releases, marketing material and other public statements

Manage IP disclosure, including invention capture, disclosure meetings, and coordination with outside counsel

Manage legal related Saas accounts regarding IP protection, annuity payments, corporate governance, compliance, e-signatures, board books, and more

Assist with other administrative tasks as may be required
What kind of person are we looking for?
Meticulous attention to detail

Relentlessly organized

Passionate about the power of well-crafted processes

Able to cut through noise and distill legal concepts into clear action items

Impeccable written and oral communication skills

Enjoys working autonomously and proactively on multiple projects

Appreciates incorporating numbers and data into legal decisions

Confidently reprioritizes based on evolving needs or in response to new information

Bonus points if you're a notary public
More practical skills needed:
BA/BS or equivalent

5+ years with a law firm or in-house with emphasis on corporate experience

Practice building legal dashboards and instrumenting legal metrics

Advanced Microsoft Office or G-suite, Word, Excel, DocuSign and Adobe Professional

skills

Must be able to interact effectively at all levels and divisions of the Company

Passion for our mission of sustainability - Doing better things in a better way.
Work Environment
Work takes place in an office setting. This job may require working more than 8 hours per day and/or 40 hours a week. It requires the ability to sit and work at a computer for extended periods of time and communicate effectively with a diverse audience in person, by phone and by computer. This position requires the ability to occasionally lift, push, and carry up to 10 lbs frequently and up to 15 lbs occasionally.
What do we offer?
Competitive salary + equity
Medical/Dental/Vision insurance
One Medical Membership
Mental Health and Financial Wellness Benefits
401k employer match
Paid parental leave
Hybrid work schedule

Cell Phone and Wellness Stipend

50% Discount on Allbirds Products
Unlimited PTO
Employee Stock Purchase Program
Diversity
Allbirds is an equal opportunity employer and makes employment decisions on the basis of merit. Allbirds policy prohibits unlawful discrimination based on race, color, religious creed, sex, gender identity, marital or veteran status, age, national origin, ancestry, citizenship, physical or mental disability, medical condition, genetic information or characteristics (or those of a family member), sexual orientation, pregnancy, or any other consideration made unlawful by federal, state, or local laws. It also prohibits discrimination based on a perception that anyone has any of those characteristics, or is associated with a person who has or is perceived as having any of those characteristics. All such discrimination is unlawful.
#LI-Hybrid